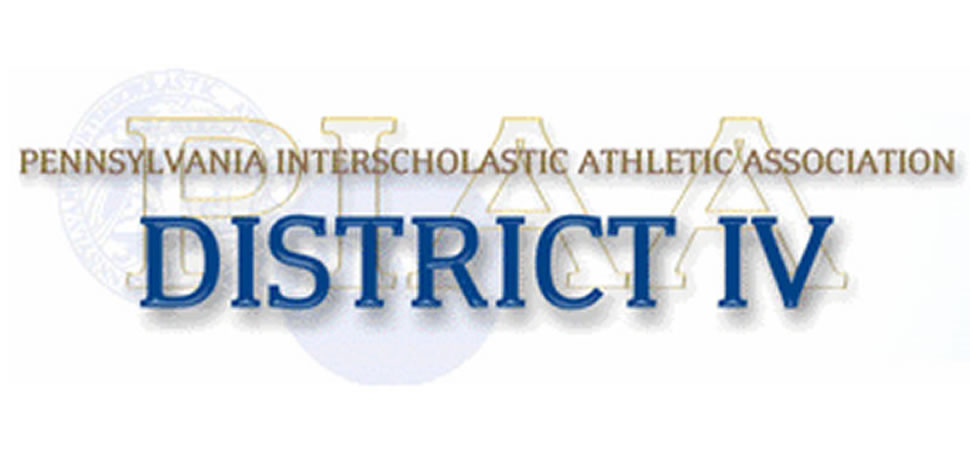 Dragons ousted in semis
By: Jon Gerardi | Williamsport Sun-Gazette | November 15, 2017
HARRISBURG — Tommy Bhangdia kept looking around while standing inside the 18-yard box waiting to see some sort of signal from one of the officials. He placed his shot great high over the keeper and it looked like it had started to clear the line before a Lancaster Mennonite defender cleared it.
But no matter which direction Bhangdia looked, the referees weren't signaling to stop the clock for a goal.
It was the final shot to cap a Lewisburg flurry in a 4-minute span within the first 15 minutes of the second half.
The Green Dragons were hoping Bhangdia's shot was an equalizer to shift the momentum.
Lewisburg never stopped fighting and kept trying to get a goal in, but instead that goal never came.
As Lewisburg's players walked off the field, you could see the emotion on their faces of wanting to get back to Hershey for a chance at a three-peat state championship, but Lancaster Mennonite prevented that.
Lewisburg's remarkable 19-game postseason winning streak came to an end at Landis Field at Central Dauphin Middle School, as the Blazers walked away with a 2-0 win in the Class AA semifinals and earned a berth in Friday's state championship.
"We had one that if it wasn't over the line, it was so stinking close," Kratzer said of Bhangdia's shot. "Maybe that would have made a difference. We had our opportunities and that's what we hoped for."
The Blazers' defense came up huge throughout the game, repeatedly clearing out shots at the line.
"They just were really on task and were covering for each other. Everyone was paying attention to their roles and making sure they were reading play ahead and getting a jump on it before situation unfolded so they could get to it first," Lancaster Mennonite coach Fred Winey said.
The Blazers held a 14-8 shots on goal advantage over Lewisburg and in the first half, out-shot the Green Dragons 11-4 and took a 1-0 lead into the half.
"They were controlling midfield in first half, they have two defensive midfielders that do such a nice job of holding their side of field and possessing and finding runs coming out of it," Kratzer said. "We actually ended up pulling a second attacking midfielder so we kind of negated that, so we had more presence in midfield and we ended up pushing our wings forward and tried to have them make dangerous runs up top."
Lancaster Mennonite scored at 34 minutes when Ben Lefever was in the right spot at the right time. After a shot by Shota Totani got blocked and stayed in play, Lefever ran to it and drilled a shot toward the left post for the go-ahead goal.
All game long, Lancaster Mennonite's Matthew Lynch was getting throughballs and opportunities to score, but wasn't able to put one in until 72 minutes. Lynch got around Lewisburg goalie Sam Miller, who came out and managed to tap it over him and drop it in for a goal and a 2-0 lead.
"I felt with amount of time that was left, it was situation where we were going to have to kind of get away from what we were doing for them to put three in on us," Winey said. "If they had scored a goal it definitely would have made one interesting."
Miller came up throughout the game with some solid stops to prevent Lancaster Mennonite from scoring more than a goal in each half. And in addition, Lewisburg's defense also came up with some solid clearances and kept the Green Dragons in the game. Reese Moore cleared a shot at the line with 26:30 to play in the first half on a shot from Lynch that got past a diving Miller.
"They played great. They have all year, but it's just been a work in progress, every game they're a little bit better and the confidence was there," Kratzer said of Miller and the defense. "This is by far best midfield we played against. It's quality and kudos to the defense, they kept us in it until we could make some adjustments at halftime. Second half for first 20 minutes, we were just down there banging on the door but just didn't fall and it happens that way. Keeper stands on his head, makes a couple great saves, guys on back line clearing ball in the last minute. Just didn't fall our way today."
Bhangdia came up with numerous great looks and chances to score, including three excellent shots on goal in a 4-minute span early in the first half, but a combination of a solid Blazers' defensive unit and Lancaster Mennonite's goalie making big stops prevented the goal that would have tied it up.
Lewisburg's remarkable season came up a win shy of getting back to the state championship in Hershey on Friday, but what the Green Dragons did this year was something the coaching staff is proud of after the graduation loss from last year's team.
"I can't be prouder of this group. Graduate 10 kids, nobody thought district championship other than us and here we are in the state semifinals and played toe-to-toe with a quality program," Kratzer said. "Game could have gone either way, went Mennonite's way today. They have some quality players and wish them nothing but the best on Friday."
Lewisburg's seniors — Miller, Bhangdia, Cade Dieffenderfer, Reese Moore, Austin Gerlinski and Matteo Bernas — end their careers with 92 wins.