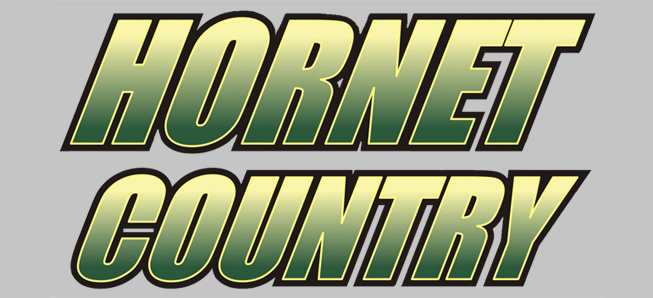 Hornets decimate Sayre, 66-18
By: Ed Weaver | PIAA District IV | December 15, 2017
In their first home game of the season, the Wellsboro Varsity Boys Basketball team mercy ruled Sayre on Thursday, December 14.
The Hornets outscored Sayre 22-1 in the first quarter then cruised to victory in front of the home crowd. Sayre had no answer for Wellsboro's offense that saw two players record double-doubles. Senior Dalton Prough (19 points, 11 rebounds) and junior Brandyn Tuttle (18 points, 11 rebounds) both achieved the feat as the Hornets were up 40-3 at halftime.
Wellsboro's defense suffocated Sayre on the night as they forced 22 turnovers, with the majority of them coming in the first half.
Senior Collin Pietropola scored 8 points and had 4 rebounds, senior Nic Ingerick scored 6 points, junior Holden Kennedy scored 4 points and senior Quinn Henry, junior Hunter Brown, and freshman Joseph Grab all scored 3 points. Junior Robert Brown also added 2 points on the night and Hunter Brown grabbed 5 rebounds and collected 5 steals.
Wellsboro won the JV game 49-46 to improve to 2-0. Grab led the Hornets with 22 points.
The Varsity win improves the Hornets to 3-1 (2-1 NTL Large School Division). The team will be back in action on Saturday, December 16 against Lewisburg with a 1:00 p.m. JV start.