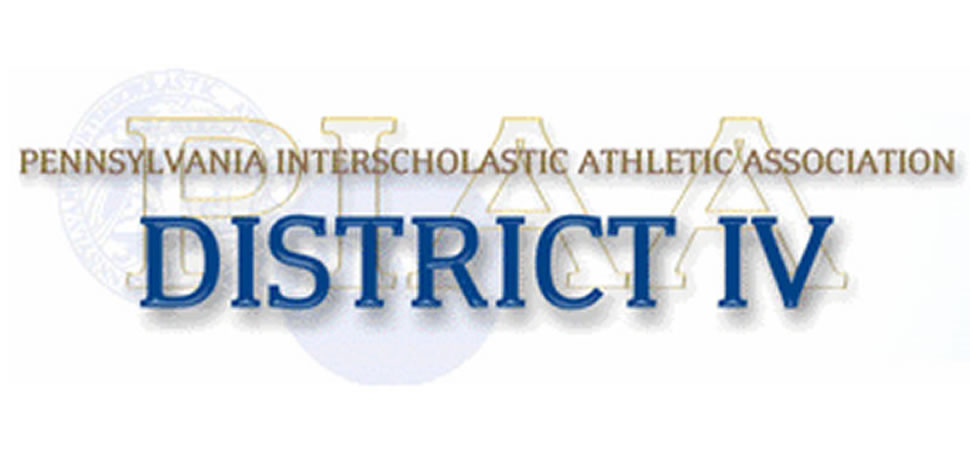 Kaufman scores career-high in win over Hughesville
By: Ed Weaver | PIAA District IV | December 9, 2017
Jersey Shore's Hannah Kaufman scored a career-high 43 points in a 63-49 win over Hughesville on Friday, December 8.
Jersey Shore scored 50 points in the second half, 35 of them by Kaufman, after scoring just 13 in the first. Jayden Leighow led Hughesville with 13 points while Alisha McKinley 10.
North Penn-Mansfield 39, Wyalusing 37
The Lady Tigers edged Wyalusing in their season opener. After an 8-8 first quarter, Wyalusing went on a 13-7 run to lead 21-15 at halftime. North Penn-Mansfield then outscored Wyalusing 24-16 in the second half to eek out the victory.
Shaelyn Berguson and JoAnne McNamara each had 12 points to lead the Tigers. Sara Swingle pitched in 5 points and Lizzi Welch grabbed 9 rebounds.
East Juniata 42, Bellefonte 37
Trailing 14-9 after the first, EJ outscored Bellefonte 13-5 in the second then held on the rest of the way to edge Bellefonte on Friday.
Haley Lash (13) and Carly Beaver (12) led the way for EJ while Lily Sankey scored 8 and Thea Neimond pitched in with 7.
Central Columbia 42, Midd-West 39
Ellie Rowe led Central with 13 points, and Kristin Klingerman added 12 as the Lady Jays defeated Midd-West in the first round of the Lady Jays Tip-off tournament. Kelli Beiler led the Mustangs with 18 points.
Central (1-0) will play the winner of the Southern Columbia/Selinsgrove game at 7:30 PM for the tournament championship.
Wellsboro 52, Muncy 31
After a 7-7 first quarter the Lady Hornets turned up the heat on the defensive side of the ball and outscored the Lady Indians 16-5, while forcing 19 first-half turnovers, to take a 23-12 lead at the break. Wellsboro kept up the pressure in the third and outscored Muncy 15-9 to take a 38-21 lead into the final quarter.
Wellsboro outscored Muncy 14-10 in the final frame to capture their first win of the season.
Emma Poirier had a career night as she scored a game and career-high 25 points, including a perfect 10-for-10 at the foul line. Lizzie Poirier scored 11 for the only other Lady Hornet in double figures, and Rachael Tuttle pitched in 7 points and grabbed 12 rebounds.
Tory Self scored 6 points and had 5 assists to go along with 3 rebounds and Cathryn Brought added 3 points. Brought recorded 4 steals, Tuttle had 3 steals and Emma Poirier grabbed 2 rebounds.
Galeton 64, Austin 35
Makaya Shadle scored a game-high 27 and added 10 rebounds for a double-double to lead the Lady Tigers past Austin. Katelyn Pagano and Haylee Ludington scored 8 points each, Makenna Shuemaker scored 7, Kitara O'Donnell added 6 points, and Brielle Kalacinski Cara Parsell pitched in 4 points each.
Canton 41, North Penn-Liberty 21
Elle Binford and Tamara Hess led the Lady Warriors with 11 points each in their win over North Penn-Liberty Friday. Shea Roupp scored 10 points, Emma Bly added 7 and Heiley Wesneski chipped in 2 points.
Eva Rice scored 8 points to lead the Lady Mounties while Alyssa Remley and Zoie McDermott scored 4 points each.
Western Wayne 33, Sayre 30 (OT)
Sayre and Western Wayne were tied at 5-5 after the first quarter before WW edged Sayre 8-6 to take a 13-11 lead into halftime. The Lady Redskins outscored WW 8-0 in the third but were outscored 12-6 in the fourth to force overtime. Western Wayne outscored Sayre 7-5 in the extra period.
Stephanie Klovekorn led Sayre with 12 points.
Other Scores
Sullivan County 54, Northeast Bradford 30
Towanda 32, Blue Ridge 31
Cowanesque Valley 31, Northern Potter 27
Williamson 56, Bucktail 23
Dunmore 56, Mount Carmel 49
South Williamsport 61, Montgomery 27