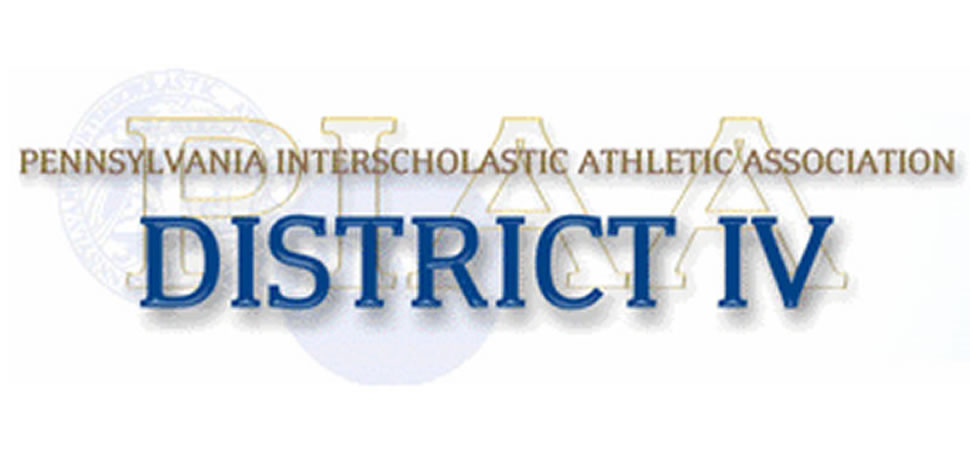 Lancers come up shy of a win in first round of state playoffs
By: Chris Masse | Williamsport Sun-Gazette | November 18, 2017
Loyalsock players gathered one last time in the Williamsport end zone Friday night. Some players shed tears, others embraced and others smiled.
The common denominator was pride. Loyalsock did not end its game or its season as it hoped Friday. But what a performance it put together. What a statement it made. Few gave the Lancers a chance against undefeated Scranton Prep last night, but the Lancers nearly silenced all the doubters and showed exactly how and why they became champions.
Loyalsock took a brief third-quarter lead after trailing by 10 in the second quarter and made a furious fourth-quarter rally, but a Brayden McAllister interception in the final two minutes sealed Prep's thrilling 31-28 win at Millionaire Stadium in the opening round of the Class AAA state tournament. The No. 2 state-ranked Cavaliers (13-0) earned a quarterfinal showdown with District 3 champion Middletown next weekend.
Loyalsock (8-5) earned a whole lot of respect.
"Nobody picked us. The only people who picked us was us. It's been that way a lot this season with a lot of doubt cast on us," Loyalsock receiver Brock Hepler said after catching a game-high six passes for 67 yards. "I'm not saying we didn't deserve that doubt, but we always knew this was the team we could be. We played a heck of a game."
"They fought valiantly. We've put together a lot of quarters of football and tonight again we put together four strong quarters of football together," Loyalsock coach Justin Van Fleet said. "I've only ever asked the kids to exhibit the traits that we're hoping to teach and that's to have tremendous courage and integrity in everything they do and have pride in themselves, their team and the community. They did that tonight and throughout the season."
Loyalsock lost three regular-season games by 11 combined points and finished 6-4. The Lancers buckled but never broke, overcoming a 17-point deficit in the district semifinals and then hammering top-seeded Danville in the District 4 championship last week. Last night's game perfectly symbolized Loyalsock's entire season. The Lancers turned the ball over five times — two on highly controversial calls — and had every excuse available.
But as they did all season, the Lancers kept fighting back. Cole Cavanaugh ran for three touchdowns, Connor Watkins dazzled with his arm and legs, totaling 305 yards and a touchdown. Cavanaugh scored midway through the second quarter and early in the third as Loyalsock turned a 10-point deficit into a 21-17 lead. Watkins found Sam Newton with a laser-like 6-yard touchdown with 4 minutes, 3 seconds remaining, cutting a 10-point deficit to 31-28.
Loyalsock forced a three-and-out on Prep's ensuing series and took over at its 17 with 2:56 remaining. Watkins hit Cavanaugh and Gerald Ross (six catches, 54 yards) with two quick passes before running four yards for a first down. He gained five more yards on the next play as Loyalsock faced a 2nd-and-5 from its 35. Watkins rolled right on the next play and looked for Hepler. He threw another dart, but Brayden McAllister jumped the route and intercepted his second pass at the 42. Matt Gilmartin (37 carries, 197 yards) ran for four yards on a 3rd-and-2 two plays later and Prep clinched the win.
Prep had steamrolled nearly all of its 12 opponents, allowing just 7.7 points per game and shutting out six teams. The Cavaliers learned that Loyalsock is not like most teams and the Lancers left the field knowing there was nothing more they could have done to try and earn the win.
"I think we would have buckled early in the season but that just shows how much we grew as a team," Hepler said. "We all play for the guy next to us. That's not a cliche. It wasn't like that in the beginning of the season, but everyone is out there to make sure everyone plays well."
"We came out of our shells and played some good football and we were enjoying every second of it. It really was special," Loyalsock defensive lineman Geno Ginobile said after making eight tackles, including two for loss and three that gained no yards. "Having that underdog mentality really helps us. We get punched a lot, but after this season of Mount Carmel and Danville and all the other good teams we played, we learned to just keep on moving forward."
Prep scored on each of its first three possessions, taking a 17-7 lead early in the second quarter and were controlling the line and the clock. The game's complexion soon changed, however, as Loyalsock put together a masterful 16-play 76-yard drive that featured two fourth-down conversions, some big catches by Hepler and a fantastic Jaiden Cioffi reception at the 3-yard line. Cavanaugh scored from three yards out and made it a three-point game before Prep drove to the Lancer 3-yard line in the first-half's final seconds. Ginbole and Cavanaugh stuffed Gilmartin for no gain on third down and O'Boyle was hurried out of the pocket on fourth down with Hunter Webb (12 tackles, sack) leaping and intercepting the pass.
Watkins (230 yards passing) opened the third quarter by hitting Newton and Cavanaugh with 37-yard passes. Cavanaugh capped the quick drive with a 3-yard touchdown. Suddenly, Loyalsock led 21-17 and appeared to have Prep reeling. Just as suddenly, Prep went back ahead. Gilmartin broke loose for a 48-yard touchdown and 55 seconds later, the Cavaliers led 24-21. Loyalsock nearly regained the lead, driving to the Cavalier 18-yard line, but McAllister ended the drive with a diving interception at the 8-yard line. Quarterback Leo O'Boyle broke an arm tackle on the next play and sprinted 92 yards for a touchdown that made it 31-21.
Again, Loyalsock was against the ropes. Again, it came swinging back. The defense stiffened and the next five Prep series ended with a Jacob Waltz interception and four three-and-outs. A bad punt gave Loyalsock the ball at the Cavalier 31-yard line midway through the fourth quarter and the Lancers pounced. Watkins went 4 for 4 on the ensuing series and also ran for a first down. He capped the scoring drive by splitting the defense and finding Newton who made a good catch in the back of the end zone, cutting the deficit to 31-28.
"The problem you have with them is you try to cover all the receivers, then you try to plan man-free or two-high and you leave the middle of the field open," Prep coach Terry Gallagher said. "That first drive we were rushing with three guys, and he (Watkins) is such a good athlete that he just takes off for two long first downs. Then you want to keep guys in the box and then you're one on one with really good receivers. The whole thing is like a root canal."
Webb made Prep feel more discomfort when he knifed through the line and stopped Gilmartin for no gain on 2nd-and-2. When a potential touchdown was dropped a play later, Loyalsock had its last chance.
"Based on the last two games and with the Lewisburg unbelievable comeback, our confidence was through the roof especially with that kid playing quarterback," Hepler said. "We know we can make plays."
Ultimately, Prep made one more play than Loyalsock. Ultimately, Loyalsock did not lose. Prep simply won. Still, Loyalsock will likely look back and feel like quite a winner, knowing what a relentless performance it put together
"Going into the future 20 years when I look back on this game what I'll remember is how much of a team bonding moment this game was and the whole season was," Ginoble said. "After we got punched and lost those four games, we realized we have to come back and not let that get us down. The way we came back up and showed team chemistry is really special."
"It's not necessarily how you start in anything in your life, it's how you finish. This group finished as champions. They finished as men. They finished at as individuals who are role models in so many ways," Van Fleet said. "Those characteristics are the characteristics I'm going to remember the season by. Understanding those things makes the pill we're swallowing right now a little less bitter."