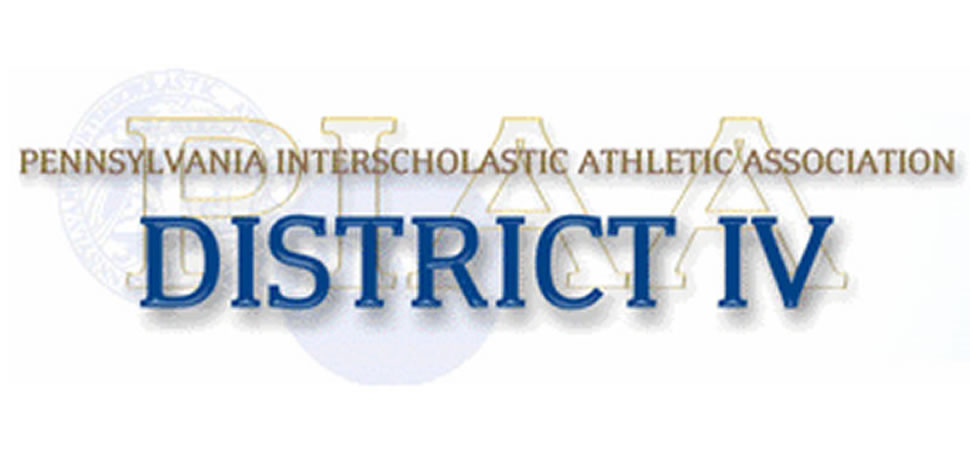 Line Mountain repeats as D4 A field hockey champs in 3-2 win over Mifflinburg
By: Scott Dudinskie | The Daily Item | November 3, 2017
ALMEDIA — Brianna Doebler's left hand was too swollen to hold her hockey stick at one point Thursday. It was so painful that it kept the Mifflinburg junior on the bench for nearly half of the district championship game.
Yet it was strong enough to throw a scare into Line Mountain.
Doebler hammered home a goal with 4:44 to play, cutting the Wildcats' deficit to one and setting the stage for a dramatic finish. Mifflinburg followed with a series of three penalty corners, but the defense that carried the Eagles to last year's district title stood tall to secure a 3-2 win and a repeat District 4 Class A title.
"Mifflinburg played with intensity, there's no doubt about that," said Line Mountain coach Maggie Fessler, who was an assistant on the team that won the program's first district crown since 2000 a year ago.
"I think our girls just kept their composure really well. We played a very solid game overall."
Last season the Eagles won the district from the No. 6 seed with smothering defense and opportunistic scoring, winning in both the semis and final in overtime. This year, as the No. 2 seed, they backed up that defense with scoring punch. Thursday at Central Columbia — after sophomore Cydney Lahr tied the score at 1 in the first half — seniors Natalie Scheib and Baylee Hawk made it a two-goal cushion with their 22nd and 19th goals, respectively.
"It feels amazing," said Scheib. "We played very, very well as a unit, switching between offensive and defensive (play). We've been building up to it. I don't think we could have come out at the beginning of the season and done the exact same thing, but I think we've built toward that (balance) and tonight really showed it."
The fifth-seeded Wildcats (14-7) bolted from the gate and their attack generated three corners in the opening 14 minutes. On the last one, Doebler received Denise Seebold's insert and blasted a ball that ticked off Brooke Wilkinson's pad on the way to the cage.
The Eagles (16-5) were able to shift momentum by cutting off the middle of the field with senior Sierra Bobb.
"They stepped to the ball a lot, so I went up with the offense and stayed middle in case they did step in front of the ball so I could be there for my teammates," said Bobb. "They did apply pressure, but we kept it together, played as a team and knew we had to do the little things well to get the ball in the cage."
Bobb set up Scheib for a shot off a corner insert with just less than eight minutes to play in the half, and Lahr got her stick to the ball in front to knot the score. A little more than a minute later, Doebler left the field in pain, joining classmate and starting back Libby Whittaker (illness) on the bench.
With fewer than two minutes before halftime, Wildcats sophomore forward Angela Reamer was sent off with a green card. The Eagles earned two corners with a player advantage and scored on the second, staying with the play as time expired and getting the go-ahead tally from Scheib.
"I was very thrilled (with the first half)," said Mifflinburg coach Shelly Orren. "We need to stay tough mentally, even when things don't go our way.. We lost our composure a little bit when we had a key player out with an injury. You've got to work through that."
Line Mountain upped its lead to 3-1 early in the second half when Hawk went hard to the left post after her insert and tipped in a Scheib rip.
"It feels really good when you can just allow your forwards and midfield to work the ball up the field and get it done, and not have to worry about, basically, keeping it out of the circle," said Fessler. "That isn't our goal anymore."
Mifflinburg turned away a series of nine corners but had little in the way of attack while playing on its heels. Doebler went to the scorers' table with 11 minutes to play, shaking her hand all the while, and entered around the 9:30 mark. Not five minutes later, the Wildcats had their first corner of the half and their second goal of the game when Doebler smashed Seebold's insert from the top of the circle.
"It was killing me," Doebler said. "I just kept watching the clock, seeing the time run down, and we weren't getting any goals. I knew something had to be done. I told myself, We're this close to the end of the season. I'm just going to fight through the pain, go in and do as much as I can to help us. It wasn't enough, but it brought back our intensity, I think."
Doebler was set up on each of the next three corners. Her first sweep was wide right of the cage, but the next two were shut down by the Eagles.
"It does feel really great to be more well-rounded and have more offensive skills," said Eagles senior back Lillia Lucas. "And I think we did great stepping up after losing two senior backs last year (Tori Wolfe and Autumn Kritzer) and having to fill those roles."
Line Mountain will play the District 3 fifth-place team (either Bermudian Springs or Schuylkill Valley) in the first round of the state tournament Tuesday at Central Columbia. Mifflinburg will travel Tuesday to face District 11 champion Moravian Academy.