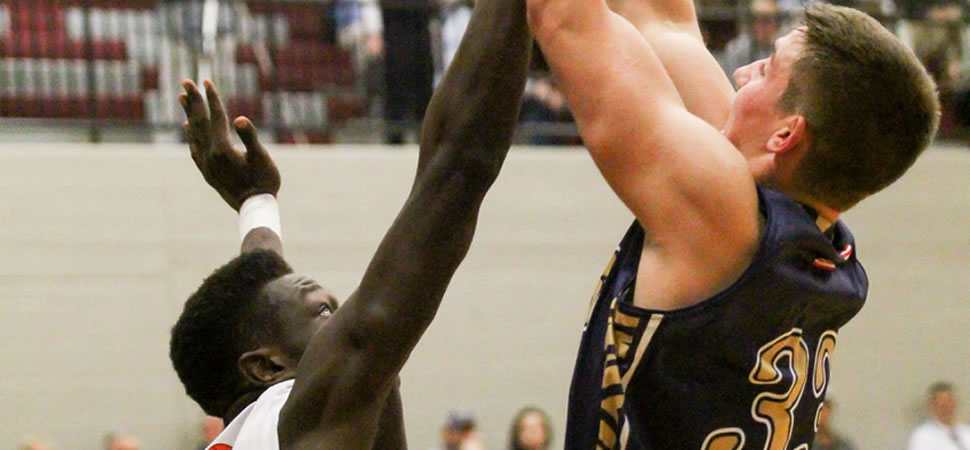 Loyalsock, Wellsboro earn tip-off tournament victories
By: Ed Weaver | PIAA District IV | December 9, 2017 | Photo courtesy Joe Carreon
The Loyalsock Lancers rallied to win game two of their tip-off tournament Friday 82-56 over North Penn-Mansfield.
After trailing the Tigers 28-25 at the half the Lancers exploded for a 31-point third quarter to lead by 19 heading into the fourth quarter.
Gerald Ross led all scorers with 21 points, Connor Watkins dropped 16 and Anthony Pastore added 11 for Loyalsock.
Nick Kasper led North Penn-Mansfield with a team-high 16 points while adding five assists and four rebounds. Dylan Meyer added 15 points and seven rebounds in his first varsity start.
Wellsboro 62, Whitehall 50
The Hornets trailed 12-0 midway through the opening frame but cut the lead to 12-6 to close out the quarter. Both teams scored 17 points in the second as Whitehall remained in front 29-23 at the half, but Wellsboro eventually surpassed them in the third with a 23-6 run and never looked back.
Brandyn Tuttle had a double-double with 21 points and 15 rebounds as three Hornets scored in double figures. Collin Pietropola finished with 14 points and 6 rebounds, and Ingerick added 3 steals to his 11 points. Quinn Henry finished with 9 points and 4 assists, Andrew Brelo had 5 points and 5 assists, and Tanner Button pitched in 2 points.
Sullivan County 53, Northeast Bradford 28
Alex Baumunk had 20 points on 4-6 shooting from 3-point range to go with 7 rebounds to lead Sullivan County over NEB. John Saxe had 16 points, 4 assists, and 3 steals.
Wyalusing 45, Susquehanna 42
After trailing 16-7 after the first quarter the Rams rallied with a 17-point second quarter to pull off a win in the Susquehanna Tournament on Friday. Jon Morrison scored a game-high 26 points in the win. Kasar Cameron added 6 points and Calvin Burke pitched in with 5.
Sayre 55, Blue Ridge 24
A 24-point third quarter pushed the Redskins past Blue Ridge on Friday.
James Esposito led Sayre with 13 points and Corbin Brown added 11. Nate Sweet, Zach Watkins and Gage Carnrike all pitched in 6 points each and Carnrike pulled down 7 rebounds.
Other Scores
Danville 63, Jersey Shore 58 (OT)
Troy 60, South Williamsport 46
Canton 58, Galeton 53
Johnson City (NY) 87, Athens 63
Cowanesque Valley 63, Northern Potter 18
Bloomsburg 69, Towanda 56
Math, Civics, Sciences 74, Lewisburg 50
Oswayo Valley 69, Bucktail 62
William Penn 63, Williamsport 55