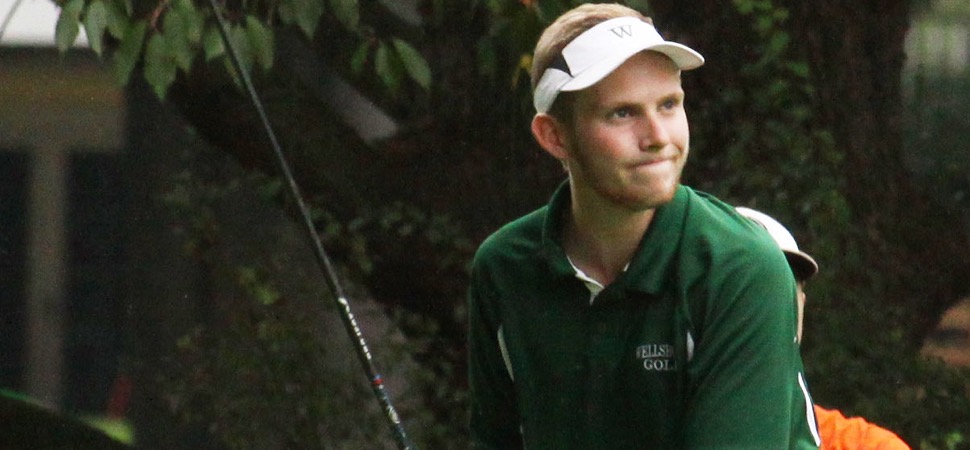 Barnett ties for 5th at PIAA Championships
By: Ed Weaver | PIAA District IV | October 24, 2018
Senior Ben Barnett finished tied for 5th at the PIAA Championships on Tuesday, October 23 at Heritage Hills.
Barnett was tied for 11th after his opening round of 78. Barnett shot a 76 to improve six spots and finish with a combined 154.
"Finishing tied 5th at the State tournament was a fantastic way to finish a great career," head coach Steve Macensky said. "I can't be more proud. He worked hard for four years and helped Wellsboro golf to a District title and today he got his individual reward. I wish Ben all the success in the future with whatever he does. I hope to be able to watch him play some college golf in the future."
Barnett dealt with Mother Nature during Monday's round.
"I played two great days of golf, and couldn't be more happy with where I'm at," Barnett said. "The first day played tough with some tricky pin placements, high winds, and low temps, so 78 was a very sold round. My goal going in was to medal in the top 10. I was 11th after the first day so it was well within reach."
Day two also started poorly for Barnett. Through the first two holes he was three-over par then six-over after the front nine. That's when he regrouped for the final nine holes of his career and shot one-under to finish five-over on the day.
"The last 9 holes of my career were probably the the best 9 holes of my career," Barnett said. "Taking 5th in the entire state of Pennsylvania is truly a blessing and what a ride.
"When I started playing golf for Wellsboro I can honestly say I never imagined I'd be where I am today," he continued. "To win the NTL as well as win the first golf district title in 37 years I couldn't be more proud. A huge thanks is due to all the people who've supported me and believed in me the whole way. Coach Macensky deserves all the credit in the world, the sense of team and leadership he's taught me has made me a better golfer as well as a better person, he also put up with me for 4 years and that's a feat all on its own! And just as important, my parents for putting all the countless hours to and from matches and unwavering support. I look forward to the next chapter."