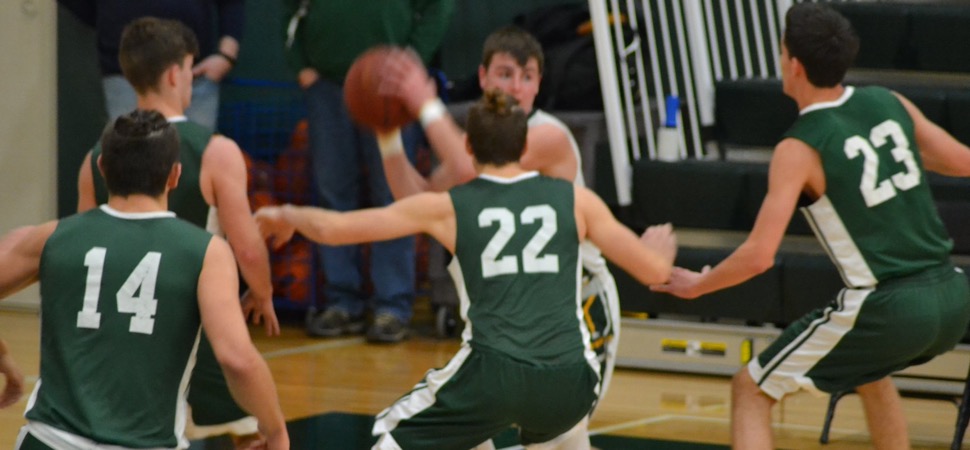 Hornets pick up 6th straight win against Lewisburg
By: Ed Weaver | PIAA District IV | December 30, 2018 | Photo courtesy Chrissy Tennis
The Wellsboro Varsity Boys Basketball team ran their win streak to 6 games as they pulled away in the second half for a 48-37 win over Lewisburg on the road on Saturday, December 28.
The first half of Saturday's game was very evenly matched as both teams put up 8 points in the first quarter. Lewisburg managed to edge Wellsboro 13-12 in the second to take a 21-20 lead into the locker room, but just like last game, Wellsboro came out with a strong third quarter and outscored the Green Dragons 16-7 to lead 36-28, which Lewisburg would never recover from.
Wellsboro went 1-for-10 from behind the three-point line in the first half, but their stingy defense forced 20 turnovers that led to points on the offensive end of the court.
Senior Brandyn Tuttle paced the Hornets with his third straight double-double of 21 points and 10 rebounds. Senior Andrew Brelo added 12 points, 6 steals, and 4 rebounds while sophomore Joseph Grab finished with 8 points, 6 rebounds, and 3 steals. Senior Tanner Button contributed 5 points with 4 assists and senior Hunter Brown added 2 points, 2 rebounds, and 2 assists.
Lewisburg started out the night with a 44-33 win in the JV game. Freshman Liam Manning had 11 points for the Hornets and freshman Isaac Keane added 10.
The win improves the Hornets' record to 6-2 (4-0 NTL Large School Division). The Hornets have a break until next Friday, January 4, 2019 when they begin NTL Large School Division play at home against Wyalusing.