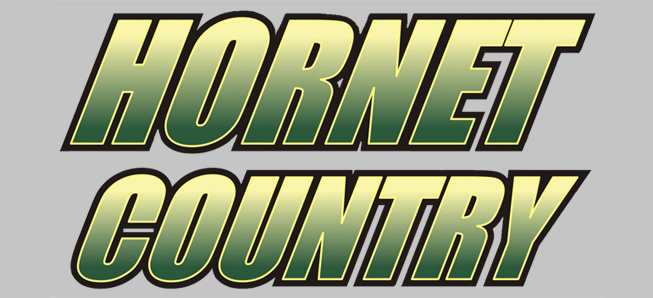 Hornets top SJNRA for 5th straight win
By: Ed Weaver | PIAA District IV | December 28, 2018
The Wellsboro Varsity Boys Basketball team won their 5th straight game after defeating St. John Neumann 64-38 on the road on Thursday, December 27.
Neumann jumped out to an early 6-0 lead before the Hornets started the claw their way back into the game. As the first quarter came to a close Wellsboro held a slim 12-10 lead and kept it as they edged Neumann 16-13 in the second to lead 28-23 at halftime.
The third quarter was when Wellsboro did their damage. The Hornets came out of the locker room and dropped 21 points, and held Neumann to just 7, to pull away 49-30 heading into the final quarter. Senior Andrew Brelo caught fire in the quarter, hitting 3 three-pointers for 11 points while sophomore Joseph Grab added 5 points in the run.
"I thought the first half we played slow and sluggish.... maybe it's the holiday break I'm not sure," coach Chase Kriner said afterwards. "We talked at halftime about how we want to play and not letting another team change how we play. Our engergy and decision making picked up in the second half especially the beginning of third quarter. We are basically road warriors this year, 14 games on the road out of 22. This was a big road win for this team and I'm proud of they way they finished the game strong. Hopefully it continues this Saturday at Lewisburg."
Wellsboro kept their pressure on in the fourth quarter and held Neumann to just two field goals and 8 total points to secure the win.
Senior Brandyn Tuttle finished with a game-high 25 points (17 in the first half) and grabbed 13 rebounds for his 3rd double-double of the season and 23rd of his career. Brelo finished with 19 points and 4 assists, Grab had 8 points, 3 rebounds, 2 assists and 2 steals, senior Hunter Brown scored 6 points and had 6 rebounds, junior Daniel Mitchell scored 4 points, and senior Tanner Button pitched in 2 points and grabbed 3 rebounds.
Senior Cam Tennis added 2 rebounds and senior Holden Kennedy added 2 rebounds and 2 assists.
David Hill led Neumann with 20 points.
In the JV game, the Hornets pulled out a 47-45 nailbiter for their 2nd straigt win, and third overall, of the season. Freshman Liam Manning led Wellsboro with 15 points and came up with the game-winning block to preserve the win. Freshman Darryn Callahan also added 9 points.
The win improves the Varsity team's record to 5-2 (4-0 NTL Large School Division). The team is back in action on Saturday, December 29 on the road against Lewisburg (4:00 p.m. JV start).