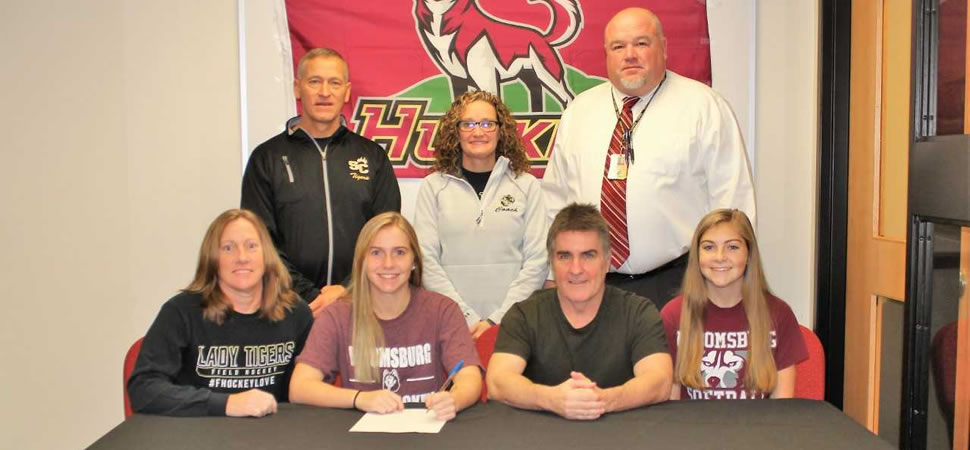 Longenhagen chooses Bloomsburg for Field Hockey
By: Ed Weaver | PIAA District IV | December 4, 2018
Southern Columbia senior Meghan Longenhagen announced she will continue her field hockey career next fall at Bloomsburg University on Friday, November 30.
Longenhagen led the Lady Tigers with 26 goals and 10 assists (62 points) this season and scored 64 career goals as she led SCA in goals all four years. In her final season she was 3rd in the state in points and 4th in the state in goals.
"The field hockey program at southern holds a special place in my heart, and I'd like to give some thanks to my coaches; Ellen, Misty, and Kelly. Thank you all for pushing me to be better, and making me the person I am today! To my parents and sister, none of this would be possible without all your love and support!
"Academically, I've taken AP and college courses offered through the school and have challenged myself in order to have a little insight of what college is really like," she continued. "Athletically, my coaches have instilled hard work and leadership skills in my daily life."
Longenhagen had a few other visits planned before choosing Bloomsburg.
"I visited with a few other schools, including Saint Francis and East Stroudsburg, and instantly loved Bloomsburg the best! I have always loved going to Bloom to watch softball and field hockey games since I was little and I love the competitiveness of the academics and athletics. There was no question when wanting to choose Bloomsburg!"
Being close to home also played in role in picking Bloomsburg.
"I love how close it is to home. As well as the campus, it's absolutely beautiful!! The field hockey team already feels like a family to me, and I'm so excited to be a part of a wonderful program with some great coaches and great talent."