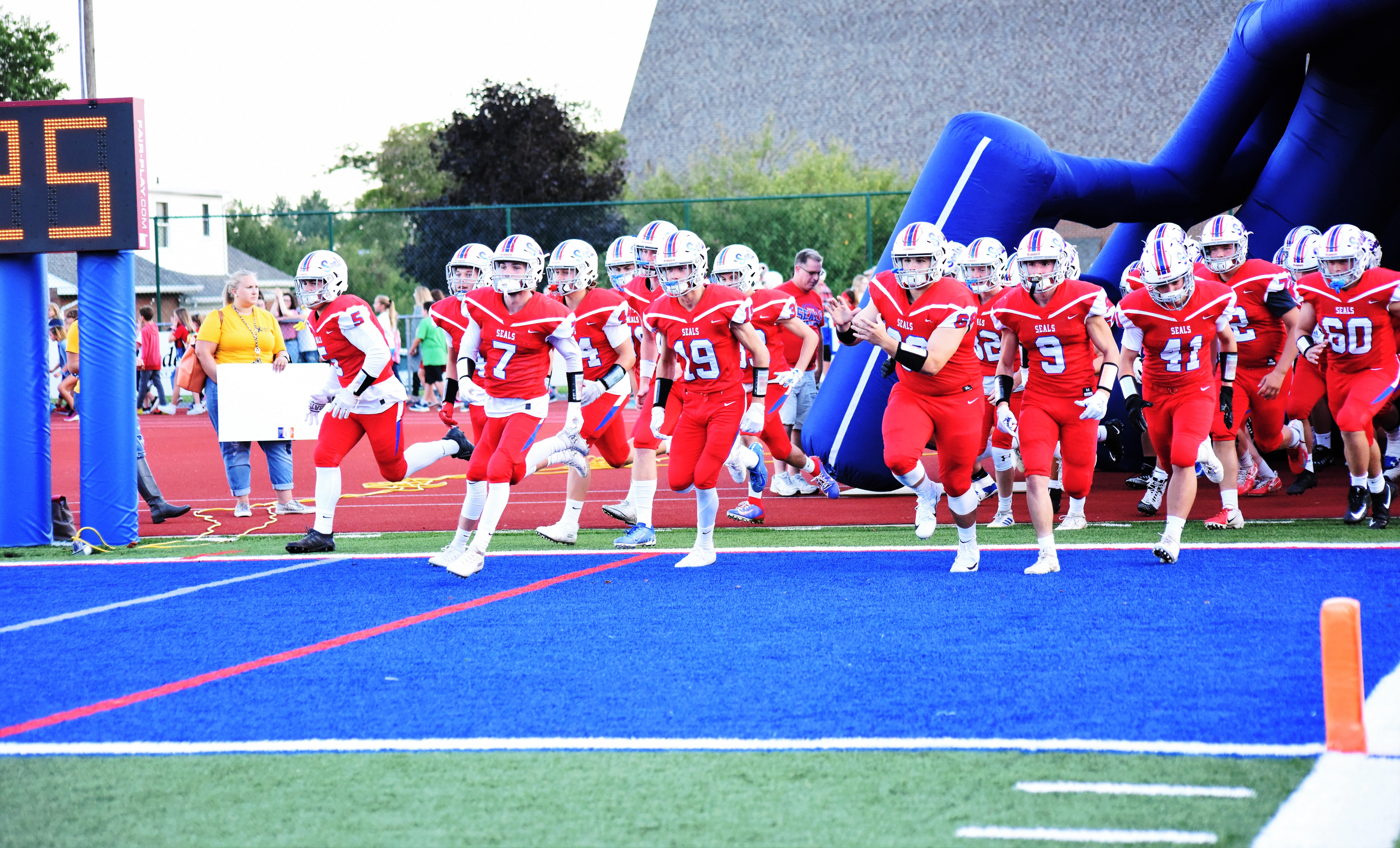 9 Seals named to PHAC Football All-Star team
By: Ed Weaver | PIAA District IV | December 10, 2019
9 members of the Selinsgrove football team were named to the PHAC All-Star team on Tuesday, December 10.
Teague Hoover (DB), Josh Nylund (WR), Nate Schon (DT), Ryan Aument (LB), Wyatt Metzger (P), and Brandon Hile (LB) were all 1st team selections.
Hoover led Selinsgrove with 101 tackles and 5 interceptions for 62 yards. Nylund was the team's leading receiver with 27 catches for 437 yards and 4 touchdowns. Aument was 2nd on the team with 86 tackles, 1 recovered fumble and 1 sack. Metzger punted for 2,313 yards on 63 attempts (36.7 avg) with a long punt of 68. Hile was 8th on the team with 45 tackles and 1 sack.
Nylund (DB), Trey Baney (DT, OL), Aument (RB), Metzger (LB), and Vance Metzger (OL) were also named to the 2nd team. Nylund had 50 tackles and 6 interceptions for 133 yards. Baney recorded 29 tackles, 1 forced and 1 recovered fumble, and 2 sacks. Aument rushed 37 times for 177 yards and 3 touchdowns, and Wyatt Metzger was 4th on the squad with 77 tackles and 2 sacks. Vance Metzger helped the Seals accumulate 1,462 rushing yards.
Wyatt Metzger (TE) and Dean Hollenbach (RB) were also named to the All-Star team as honorable mentions. Metzger was 2nd on the team in receptions with 15 for 254 yards and led the team with 6 receiving touchdowns. Hollenbach was 2nd on the team in rushing with 87 carries for 507 yards and 4 touchdowns.