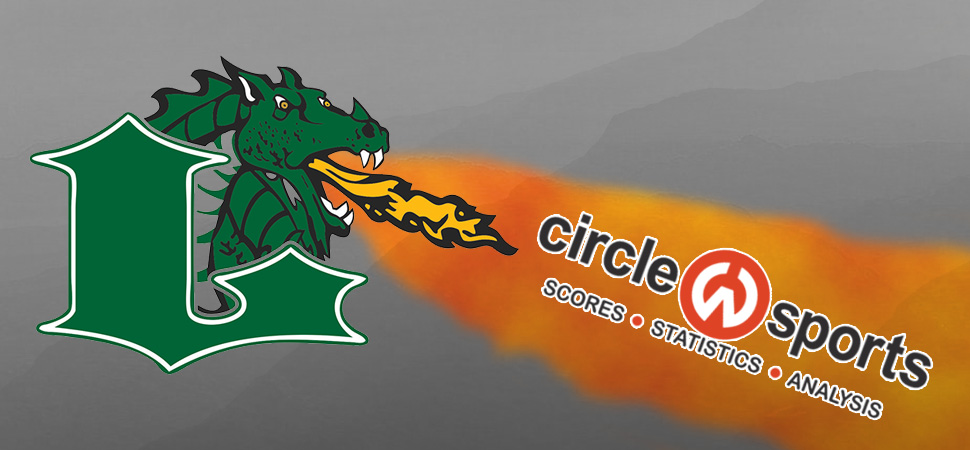 Lewisburg drops Little Brown Jug game to rival Mifflinburg
By: Lewisburg Football | PIAA District IV | October 26, 2019
MIFFLINBURG — Lewisburg couldn't overcome four turnovers - three in the second half - in a 17-14 loss to Mifflinburg in the Little Brown Jug game.
Lewisburg (5-5) will now travel to Warrior Run in the first round of the District 4 Class 3A playoffs. Mifflinburg will travel to Central Columbia.
"The message after the game to the seniors is either we have two practices left or at least two weeks more of practice," Lewisburg coach Marc Persing said. "I'm hoping we ride this thing out to the end.
"I still think we can get it straightened out and be a dangerous team in the district playoffs."
Lewisburg had the ball in Mifflinburg territory on its first three possession, but came away with zerio points. Two plays after Kenny Strowbridge stopped Gavin Sheriff after a 59-yard gain at the three, Mifflinburg's Nate Rosen jumped on a fumble at the five to stop the drive. Lewisburg had a first down at the Mifflinburg 14, but that drive ended in a missed 29-yard field goal. The final time came when the Green Dragons had a fourth-and-four from the Mifflinburg 27 stopped on an incomplete pass.
"We left too many points on the field — not just this week — but the last half of the year. I don't know if that's where we miss Max (Moyers) the most because he turned red zone chances into touchdowns," Persing said. "We got ourselves into this mess, we've got to get ourselves out of it."
The Green Dragons looked like they had stopped the drive when Ethan Spaulding sacked Gary DeGroat for a 17-yard loss back to the 40 on second down. However on the next play, DeGroat dropped in a perfect 35-yard pass down the Lewisburg 5 for a first down. Mason Breed scored on the next play to give Mifflinburg a 7-0 lead with 1:51 left in the first half.
It looked like Lewisburg got back on track to open the third quarter, marching 62 yards in six plays capped by Shedleski's 12-yard TD run with 9:54 left in the third quarter, but the PAT failed, leaving Mifflinburg with a 7-6 lead.
Lewisburg did a get a late touchdown when a ball went off a receiver's hands right to freshman Cam Michaels, who turned it into an 81-yard TD with 1:57 left in the game. Simeon Beiler caught Shedleski's two-point pass and all of a sudden the Green Dragons were within a field goal.
Lewisburg attempted an onside kick, but it went out of bounds. Rylee Stahl ran 30 yards on the next play for a first down and the Wildcats kneeled twice to end the victory.
MIFFLINBURG 17, LEWISBURG 14
Lewisburg (5-5)`0`0`6`8 — 14
Mifflinburg (5-5)`0`7`7`3 – 17
SCORING SUMMARY
Second quarter
Miff-Mason Breed 5 run (Gabe Stettler kick)
Third quarter
Lew-Nick Shedleski 12 run (kick failed)
Miff-Breed 19 run (Stettler kick)
Fourth quarter
Miff-FG Stettler 25
Lew-Cam Michaels 81 pass from Shedleski (Simeon Beiler pass from Shedleski)
TEAM STATISTICS
`Lew`Miff
First downs`14`13
Rushes-net yards`26-30`39-136
Passing yards`310`68
Passing`17-30-2`7-10-0
Fumbles-lost`3-2`1-0
Penalties-yards`4-43`3-21
INDIVIDUAL STATISTICS
RUSHING – Lewisburg: Ethan Dominick 10-45; Cam Michaels 1-4; Ethan Spaulding 1-2; Nick Shedleski 14-(-21), TD. Mifflinburg: Rylee Stahl 14-72; Mason Breed 14-68, 2 TDs; Andrew Diehl 1-1; team 2-(-2); Gary DeGroat 8-(-3).
PASSING — Lewisburg: Shedleski 17-29-2 for 310 yards, TD; Spaulding 0-1-0. Mifflinburg: DeGroat 7-10-0 for 68 yards.
RECEIVING – Lewisburg: Michaels 2-89, TD; Simeon Beiler 4-65; Gavin Sheriff 1-59; Jack Landis 4-35; Dominick 2-32; Spaulding 3-21; Dante Sims 1-9. Mifflinburg: Michael Antonyuk 3-44; Breed 3-17; Diehl 2-7.