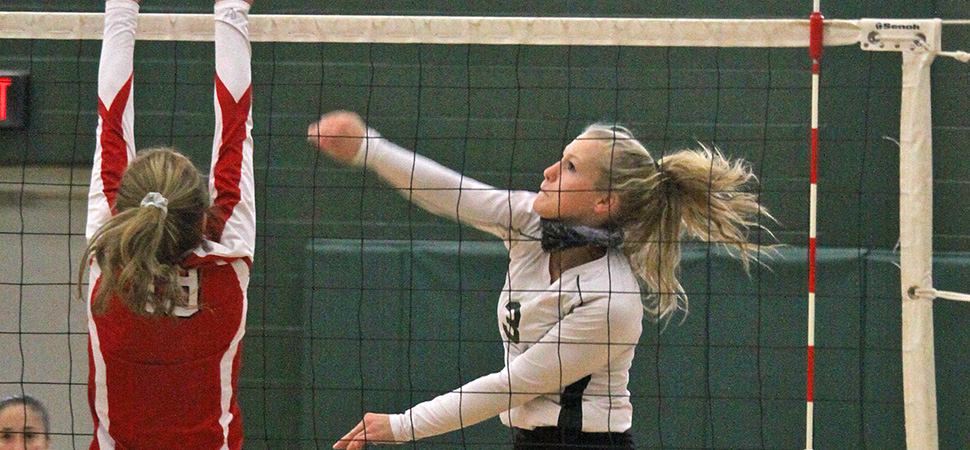 Lady Hornets sweep Troy in D4 AA Semi-Finals
By: Ed Weaver | PIAA District IV | November 1, 2020 | Photo courtesy Chris Manning
After falling to Troy on Thursday that forced a semi-final and a rematch of Thursday's game, the Wellsboro Volleyball team swept Troy at home on Saturday, October 31.
"The girls really came together and focused for all three games," head coach Sharon Zuchowski said. "We're looking forward to the opportunity to play for a District Championship."
The Lady Hornets took the first set 25-16, won the 2nd 25-14, and then closed things out with a 25-16 third set win.
Senior Breighanna Kemp led the team with 14 points (3 aces), 16 assists, and 11 digs. Junior Jordan Judlin had 13 assists, senior Olivia Crocco had 8 points and 7 kills, junior Emma Owlett had 7 kills, senior Kathryn Burnett had 14 digs and 10 points, senior Alina Pietrzyk had 11 digs, and senior Bailey Monks had 6 kills and 3 blocks.
Wellsboro advances to the District IV Class AA championship game against rival North Penn-Liberty. The game will take place at Williamson High School on Thursday, November 5.