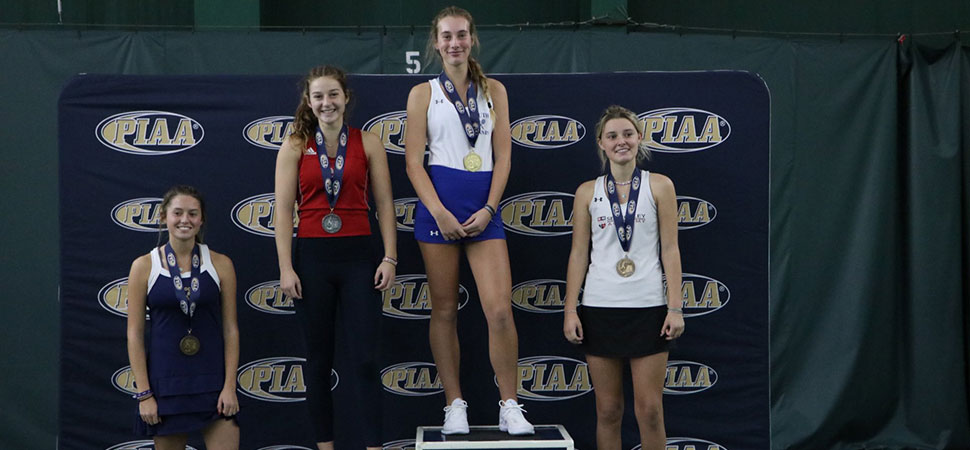 Dorner wins 2nd Girls Tennis singles title
By: Ed Weaver | PIAA District IV | November 9, 2021 | Photo courtesy Evan Wheaton
South Williamsport's Olivia successfully defended her PIAA Girls Tennis singles championship Saturday at the Hershey Racquet Club.
Dorner won her 1st round match on Friday against Hamburg's Mia Gassert (6-1, 6-0) to advance to the quarterfinals later that evening. She defeated Villa Maria Academy's Anna Poranski (6-3, 7-5) to advance to Saturday's semi-finals.
On Saturday Dorner took on Sweickley Academy's Ashley Close (6-1, 6-1) to reach the finals. There, she took on Riverside's Karissa Ghigiarelli and went on to win 6-1, 6-2 to defend her title.
Congratulations Olivia on becoming a two-time PIAA Girls Tennis singles champion.