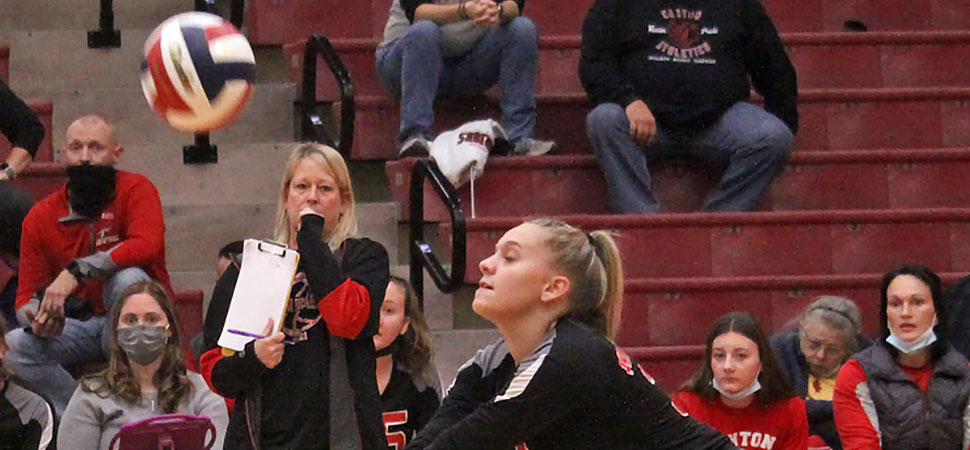 Lady Warriors fall to Sacred Heart in PIAA Semi-Finals
By: Chris Manning | PIAA District IV | November 17, 2021 | Photo courtesy Chris Manning
Canton lost to Sacred Heart 3-0 in the PIAA, Class A volleyball semi-finals.
They lost the games 25-18, 25-18, and 25-8.
Rachel Martin had 13 points, three kills, two aces, and five digs for the Warriors, as Trisha Gilbert added two kills, one ace, four digs, and six points.
Allyson Butcher had eight points, an ace, six digs, and one point, with Aislyn Williams getting a kill, an assist, six digs, and eight points.
Jillaney Hartford had two kills, a dig, and a block, Keri Wesneski finished with 12 digs, four points, and a kill, and Marissa Ostrander had a kill, eight digs, and three points.