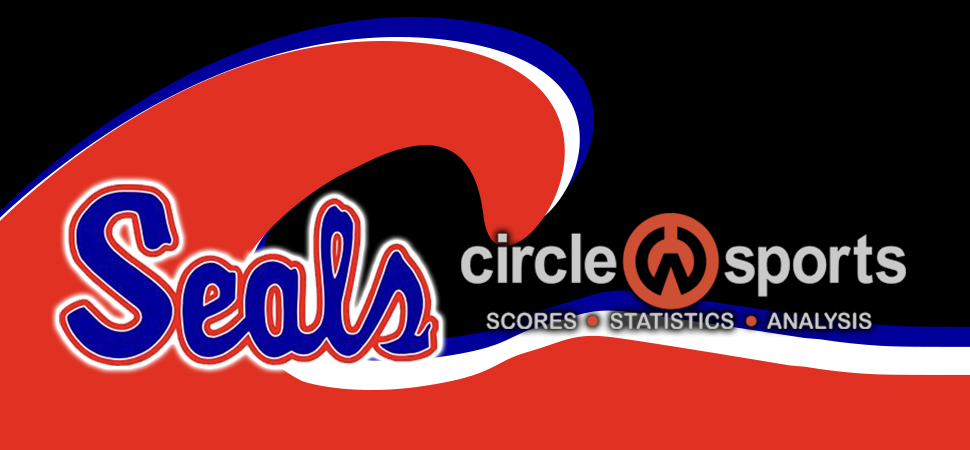 Seals drop opener to Mifflinburg
By: Selinsgrove Athletics | PIAA District IV | January 8, 2021
SELINSGROVE - Four weeks from the day from the original date of the opening of winter sports, the Selinsgrove boys basketball team finally took the court on Friday night to face Mifflinburg.
The Seals stayed in the game for three quarters, before the Wildcats pulled away in a 59-42 Heartland Athletic Conference-Division I win.
Mifflinburg started slow, missing its first three shots of the game, turning the ball over four times in the first four minutes of the game.
Selinsgrove took an early 2-0 lead on two Brett Foor foul shots, but were unable to take advantage of the Wildcats early struggles.
The Wildcats (2-0 overall and HAC-I) got untracked when Isaiah Valentine hit Gabe Yoder for corner 3. That sparked eight straight points as Mifflinburg opened up an 8-2 lead.
Valentine scored the last eight points of the quarter for Mifflinburg, and when freshman Tyler Reigle knocked down a 3-pointer to open up the second period, Mifflinburg built a 19-6 lead.
Selinsgrove didn't go away, though. Isaiah Ulrich and Ryan Reich had back-to-back baskets to pull the Seals back to nine points. Randy Richter later hit a 3-pointer for Seals to cut the lead to 25-17 with 2:43 left in the first half.
Valentine's driving bucket started a half-ending 7-2 spurt as Mifflinburg took a 13-point lead at halftime (32-19).
Cannon Griffith scored on back-to-back drives for Mifflinburg as the Wildcats built a 17-point advantage. The Seals would cut the lead to 11 on a Foor 3-pointer with 3:15, but it would be Selinsgrove's last gasp.
"The skill is there on our team; it's more about execution," Selinsgrove coach Ethan Hummel said. "We trust each other, but the problem is we need our confidence to be more consistent. Our confidence is lacking."
Valentine led Mifflinburg with 27 points and 17 rebounds.
Foor led the Seals with 12 points, while Spencer George scored eight of his 11 points in the fourth quarter for Selinsgrove.
MIFFLINBURG 59, SELINSGROVE 42
Mifflinburg (2-0) 59
Gabe Yoder 3 2-2 10; Isaiah Valentine 9 8-9 27; Cannon Griffith 2 1-4 5; Jake Young 3 4-6 10; Zach Wertman 1 0-1 2; Tyler Reigle 1 2-2 5. Totals 19 17-24 59.
3-point goals: Yoder 2, Valentine, Reigle.
Did not score: Jarrett Foster, Lane Yoder, Ethan Bomgardner, Elijah Troutman.
Selinsgrove (0-1) 42
Brett Foor 4 3-4 12; Ethan Harris 0 2-2 2; Isaiah Ulrich 2 2-2 6; Ryan Reich 1 2-2 4; Randy Richter 2 0-0 5; Theo Feiler 1 0-0 2; Spencer George 4 3-4 11. Totals 14 12-14 42.
3-point goals: Foor, Richter.
Did not score: Nate Hackenburger, Blake Haddon, Joey Hoover, Gabe Paulhamus.
Score by quarters
Mifflinburg`16`16`13`14 — 59
Selinsgrove`6`13`9`14 — 42
JV: Miff, 48-44, OT. High scorers, Miff, Bomgardner, 23; Sel, Haddon, 17.