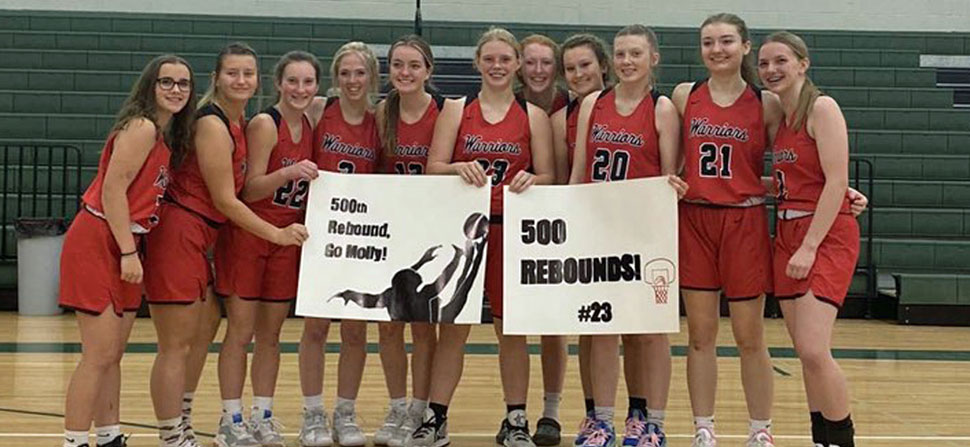 Ward hits 500 rebounds as Lady Warriors fall to Wellsboro
By: Chris Manning | PIAA District IV | December 22, 2021 | Photo courtesy Canton Athletics
WELLSBORO — Molly Ward needed 11 rebounds coming in to her game against Wellsboro to reach 500, and snagged 13, to go with two points, in a 43-38 loss.
Kendall Kitchen had 13 points and two steals to lead Canton, as Aislyn Williams finished with 11 points, and six assists.
Emma Tymeson added five points, four assists, and three steals, while Carolyn Thoren had five points, and Alexis Baldwin. Netted two.
"Molly has been a great rebounder since her freshman year, but she's playing her heart out right now on the floor," said Canton coach Casey Aylesworth. "It's an accomplishment to get to 500 rebounds, and even more impressive for a girl early in her junior year. (A) hard worker, and a great teammate to be around, and she will be the first one to share the accomplishment with her teammates."