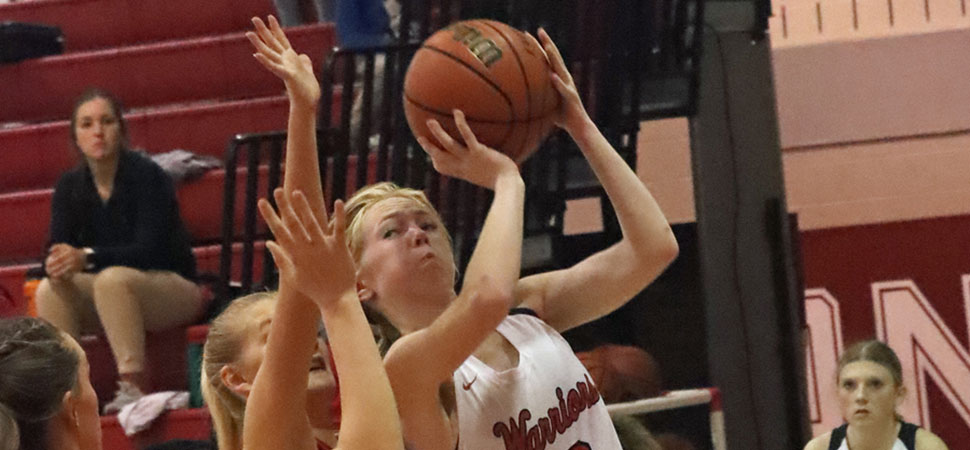 Canton Girls Fall To Rival Troy, 33-31
By: Chris Manning | PIAA District IV | December 9, 2022 | Photo courtesy Chris Manning
Canton lost a heartbreaker to Troy, 33-31, in NTL girls' basketball action.
The Lady Warriors led by six points with less than three minutes to go, but Troy went on an 8-0 run to end the game to grab the win.
Carolyn Thoren led Troy with 12 points and seven rebounds, with Kendall Kitchen getting nine points. Emmie Tymeson notched six points and two steals, with Jazmyn Hickok finishing with four points, and three boards.
Molly Ward chipped in with two rebounds, two steals, and two assists.
Canton was down after the first quarter, but took an 11-9 lead after holding Troy scoreless for much of the second.
They would grow their lead to 20-11 early in the third before the Trojans began chipping away. The game was tied 25-all early in the fourth when Canton went on a 6-0 run to take their 31-25 lead.