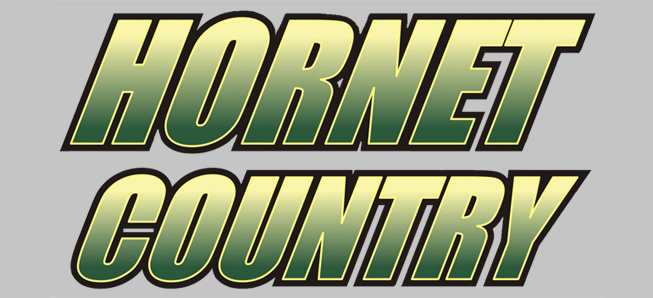 Hornets fall to Hughesville in D4 semis
By: Ed Weaver | PIAA District IV | May 25, 2022
The Wellsboro Baseball team's season came to an end following a 7-4 loss to Hughesville in the District IV Class AAA semi-finals on Tuesday, May 24.
The Hornets had the advantage early as senior Isaac Keane singled to score sophomore Caden Smith and senior Darryn Callahan after a base hit by Smith and a double by Callahan to make it 2-0. After a scoreless 2nd the Hornets plated another run in the 3rd as Smith singled to lead off the inning, then scored as Keane grounded out to short to make it 3-0.
Hughesville rallied in the top of the 4th with 3 runs of their own to tie the game but Wellsboro battled back in the bottom half to go back in front. With two outs freshman Gabe Sprouse singled to reach base then scored as senior Dylan Abernathy doubled one at bat later to put the Hornets back in front, 4-3. From that point on, however, the Spartans held the Hornets scoreless while adding 4 more runs. They tied the game up with a run in the top of the 5th, then added 3 more in the 6th.
"We came out of the gate hot and got the early lead but we weren't able to hold on," head coach Steve Adams said. "It's always tough to lose but I wouldn't trade any of our guys. They represented Wellsboro well and I'm proud of them. They battled to the end. I'm really proud of how they played as a team and always put the team first. I told them one game doesn't decide a season and that they should be proud of their season. I know as a coach I am."
Smith led Wellsboro at the plate, going 2-for-3. Callahan went 2-for-4 and Keane, junior Conner Adams, Sprouse, and Abernathy were all 1-for-3 with Keane also driving in 3 runs.
Keane started on the mound and pitched 5 & 2/3 innings, allowing 8 hits, 4 walks, and 7 runs (6 earned) with a strikeout. Junior Blake Hamblin came on in relief.
"I want to thank my coaches, Sean Callahan , Brett Hamblin, Kyle Smith and Ron Brought," concluded Adams. "They have been with me forever and have been outstanding. I know as a parent I am glad my son had those men as coaches. Our parents and administrators have been very supportive and we acknowledge and appreciate that."
The loss ends the Hornets' season with a 13-5-1 (12-3 NTL Large School Division) record.