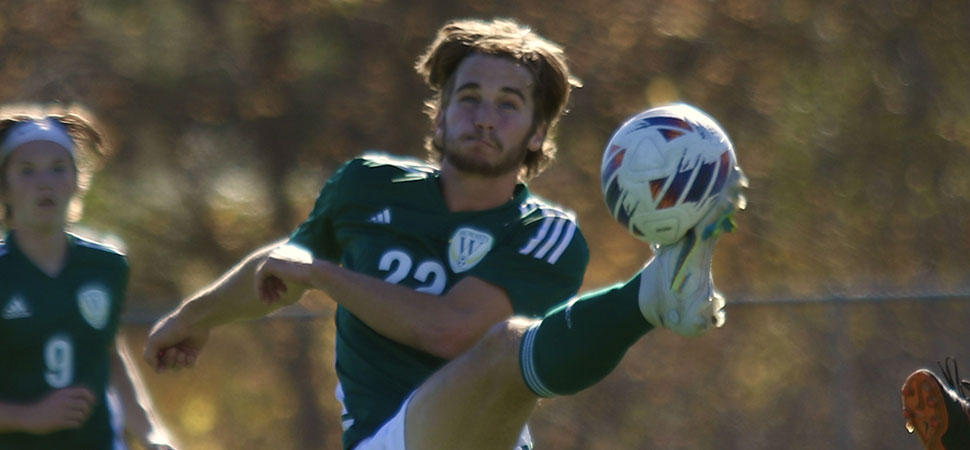 Hornets Fall To Midd-West in D4 Quarterfinals
By: Ed Weaver | PIAA District IV | October 30, 2022 | Photo courtesy Lance Larcom/ntwsportsreport.com
Midd-West scored 4 first-half goals en route to a 5-1 victory over the Wellsboro Boys Soccer team in the District IV Class AA Quarterfinals at Balls Mills on Saturday, October 29.
"Once your in the post season, unless you're the state champion, your season always seems to end before you're ready," head coach Todd Fitch said. "It's so abrupt, too! We're disappointed we're not advancing and I feel bad for our seniors, but really, these guys have had a great season and I am proud of their effort the entire way."
The Mustangs took a quick 3-0 lead over the Hornets in the first 12 minutes of the opening half on a pair of goals from Owen Soloman and a solo goal from Easton Erb. Their fourth goal of the half came with 5:41 remaining on Erb's second goal.
The Hornets scored their lone goal of the contest with 18:05 remaining in the second half on a goal by sophomore Lucas Cuneo from sophomore Alex Citrino, cutting Midd-West's lead to 4-1. The Mustangs, however, scored once more with 15:51 to go on a shot by Zander Hackenburg.
Midd-West out shot Wellsboro 19-4 and had a 2-0 advantage in corner kicks. Senior Aiden Gehman made 10 saves in goal.
The loss ends the Hornets' NTL championship season at 15-4 (12-0).