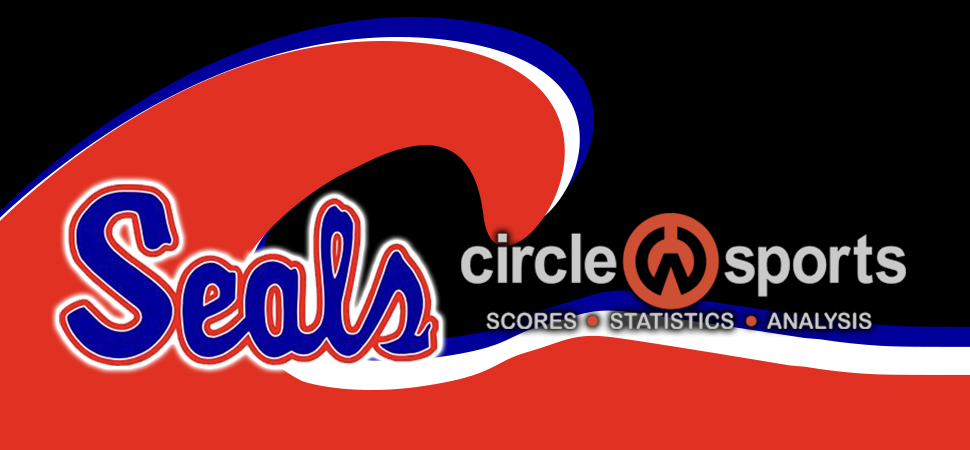 Imhoof into district semifinals
By: Selinsgrove Athletics | PIAA District IV | May 9, 2022
WILLIAMSPORT — Top-seed Eddie Monaco of Lewisburg and Selinsgrove's Austin Imhoff had little issue on Monday reaching the semifinals of the District 4 boys tennis tournament at Williamsport High School.
Imhoof, a sophomore, is the only non top-four seed to make the semifinals. Imhoof, the No. 5-seed, beat No. 4-seed Jared Matalack in the quarterfinals, 6-2, 7-5.
Imhoof had little problems in his first-round match with Rein Alderfer of Towanda, who beat Milton's Trace Witter in the opening round, 6-4, 6-2. Imhoof beat Alderfer, 6-4, 6-2.
Monaco dropped just six games in his two matches — beating Bryce Hazzard of Central Columbia, 6-0, 6-2, and Logan Ogden of South Williamsport, 6-4, 6-0.
Monaco and Imhoof didn't meet during the regular season as the Seals and Green Dragons didn't meet in a match this season.
The other semifinals will pit No. 2-seed Jordan Baker of Central Columbia against No. 3-seed Jackson Stemler of Jersey Shore.
Both semifinal winners advance to the state tournament on Memorial Day weekend at the Hershey Racquet Club.
DISTRICT 4 SINGLES TOURNAMENT
at Williamsport H.S.
First round
Bryce Hazzard (Central Columbia) def. Mikey Dylina (Hughesville), 6-1, 0-6, 6-1; Micah Baston (Galeton) def. Gabe Greb (Mifflinburg), 7-6, 6-2; Logan Ogden (South Williamsport) def. Nate Girmay (Danville), 6-2, 6-0; Rein Alderfer (Towanda) def. Trace Witter (Milton), 6-4, 6-2; Joe Doty (Wellsboro) def. Isaac Gerken (Northwest), 2-6, 7-5, 6-4; Reily Streich (Galeton) def. Ethan Dreese (Mifflinburg), walk-over; Cade Sanford (South Williamsport) def. Daniel Herman (North Penn-Liberty), 6-0, 6-1; Will Cecchini (Lewisburg) def. Levi Fritz (Bloomsburg), 6-2, 6-0; Tyler Gilbert (Montoursville) def. Mason Thomas (Hughesville), 0-6, 6-2, 7-6.
Second round
No. 1 Eddie Monaco (Lew) def. Hazzard, 6-0, 6-2; Ogden def. Baston, 6-1, 6-1; No. 5 Austin Imhoof (Selinsgrove) def. Alderfer, 6-4, 6-2; No. 4 Jared Matalack (Montoursville) def. Doty, 6-0, 6-2; No. 3 Jackson Stemler (Jersey Shore) def. Streich, 6-1, 6-1; Sanford def. No. 6 Jett Pulizzi (Loyalsock), 6-2, 6-3; Will Cecchini (Lewisburg) def. No. 7 Kaleb Meyer, 6-1, 6-4; No. 2 Jordan Baker (CC) def. Gilbert, 6-2, 6-1.
Quarterfinals
Monaco def Ogden, 6-4, 6-0; Imhoof def. Matalack, 6-2, 7-5; Stemler def. Sanford, 6-2, 6-3; Baker def. Cecchini, 6-1, 6-2.