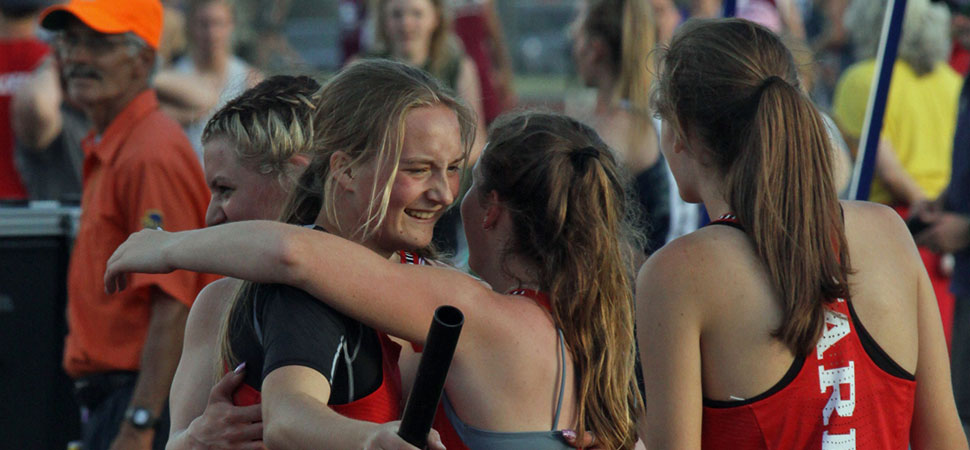 Kitchen wins pole vault at NTL Championships
By: Chris Manning | PIAA District IV | May 14, 2022 | Photo courtesy Chris Manning
Canton's Kendall Kitchen was her team's lone individual champion of the NTL Track and Field Championships.
The freshman won the pole vault at 9-feet, while also teaming with the 4x400 relay - along with Laci Niemczyk, Kali Wesneski, and Camille McRoberts - to win in 4:25.83.
McRoberts (2:29.45) was third in the 800, and fourth in the 1600 in 5:43.69. Wesneski (2:42.96) came in eighth in the 800, with the 4x100 relay team finishing seventh in 59.19.
As a team Canton was eighth with 39 points.
On the boys' side Isaiah Niemczyk had a strong day, as he got PRs in three of his four events. He was fourth in the long jump at 19-feet, 8-inches, third in the 400 in 54.27, fifth in the triple jump at 40-feet, 2-inches, and seventh in the 200 in 24.49.
Kyle Kapichok (133-feet, 6-inches) was second in the discus, and eighth in the javelin at 127-feet, 7-inches.
Caiden Williams took fourth in the shot put at 42-feet, was sixth in the discus at 115-feet, and finished seventh in the long jump in 19-feet, 6 1/2-inches.
Williamson Colton (40-feet, 2 1/2-inches) was fifth in the shot put to score some points for the Warriors.
Canton ended up ninth with 42 points.