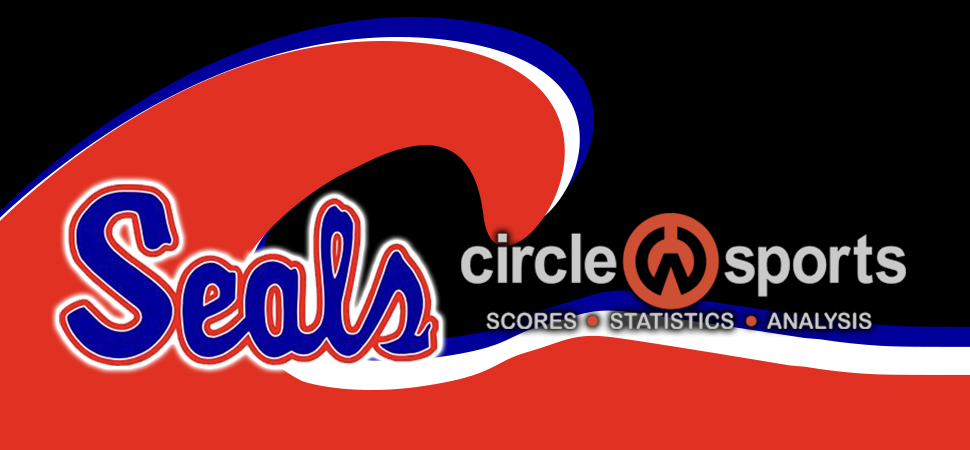 Reich, Seals avenge last season's loss in district opener
By: Selinsgrove Athletics | PIAA District IV | May 23, 2022
SELINSGROVE - Ryan Reich tossed a three-hitter, and picked up all the offense he needed in the first inning as the Seals knocked off Wyoming Valley West, 6-0, in the District 2/4 Class 5A opener.
Selinsgrove advances to host Pittston in Wedneday's semifinals at 4:30 p.m.
The Seals (18-2) dropped last year's opener on the road to the Spartans when Selinsgrove couldn't help Reich offensively, and Wyoming Valley West got a game-winning hit in the bottom of the seventh inning for a 1-0 victory.
That didn't happen this season. Selinsgrove scored three runs in the bottom of the first to back Reich's 13-strikeout, no-walk performance. The Seton Hall-bound senior threw 58 of his 81 pitches for strikes, and threw first-pitch strikes to 20 of 25 batters.
The Selinsgrove offense opened the game in the first with three runs. Josh Domaracki reached when his grounder got past Wyoming Valley West second baseman Trevor Klem, and Gannon Steimling's pop up was dropped by the pitcher's mound. Teague Hoover singled home Domaracki, and stole second. Courtesy runner Caleb Hicks scored on a wild pitch. Hoover capped the three-run inning when he scored on a passed ball.
The Seals added a run in the fifth when Hoover doubled, and pinch runner Mark Pastore later scored on an error for a 4-0 lead. Selinsgrove added two more runs in the sixth when Tucker Teats singled and later scored on an error. Bryce Gearhart, who was hit by a pitch, and scored on a Steimling groundout.
DISTRICTS 2/4 CLASS 5A SUBREGIONAL
QUARTERFINAL
SELINSGROVE 6, WYOMING VALLEY WEST 0
Wyo. Valley West;000;000;0 — 0-3-3
Selinsgrove;300;012;x — 6-7-3
Mason Sgarlat, Mason Matello (6) and Brian Gill. Ryan Reich and Gannon Steimling.
WP: Reich. LP: Sgarlat.
Wyoming Valley West: Luke Buss 1-for-3; Noah Gorham 1-for-3; Carlos DelRosa 1-for-2.
Selinsgrove: Josh Domaracki run; Steimling RBI; Teague Hoover 2-for-4, double, run, RBI; Mark Pastore run; Tyler Swineford 2-for-3; Reich 1-for-3; Tucker Teats 1-for-3, run; Ben Gearhart 1-for-1, run.