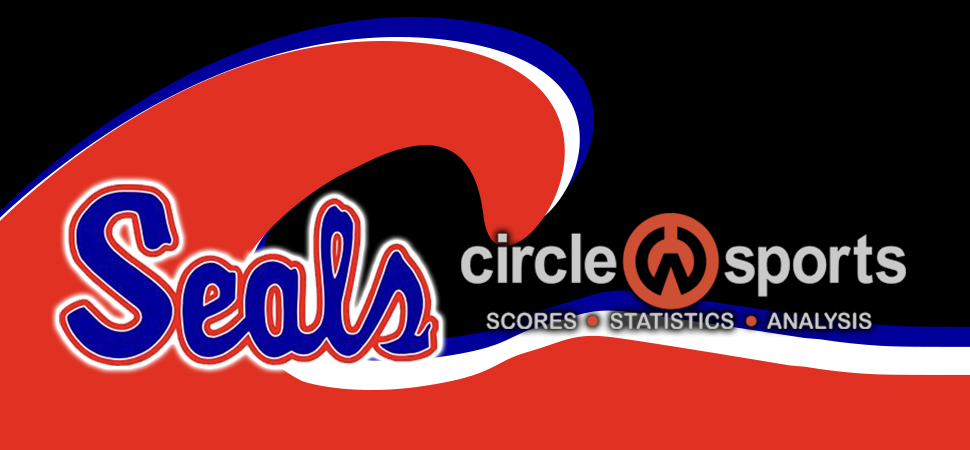 Seals fall in District championship game
By: Selinsgrove Athletics | PIAA District IV | May 23, 2022
DANVILLE - Selinsgrove struck first, but Lewisburg scored four straight first-period goals to open up a three-goal advantage, and the Seals could never bust through, and Lewisburg won its third consecutive District 4 Class 2A boys lacrosse title at Danville High School.
Jake Keeney scored 3:23 into the game. Evan Gilger scored less than 40 seconds later to tie for the Green Dragons, before Matt Spaulding gave Lewisburg the lead 38 seconds later.
Gilger scored again, and Spaulding followed to give the Green Dragons a 4-1 lead. Selinsgrove would cut the lead to 4-2, and 6-4, but couldn't draw any closer. The Seals made one last run late in the game, hoping to pull off another rally when Jonah Erb scored with 2:32 left in the game. That cut the Lewisburg (16-1) lead to 9-7.
Gilger got a feed from Spaulding to add an insurance goal with 43 seconds left in the game.
Garrett Howell scored three goals for Selinsgrove, which finishes the season at 12-4. Val Barillo added a goal and an assist. Aaron Rothermel added a goal off an assist from Ty Ritter.
Kevin Gearhart had eight saves.
DISTRICTS 4/6 CLASS 2A
CHAMPIONSHIP
LEWISBURG 10, SELINSGROVE 7
First quarter
S-Jake Keeney, 3:23; L-Evan Gilger, 4:01; L-Matt Spaulding, 4:39; L-Gilger (Matt Reish), 9:06; L-Spaulding, 9:51; S-Aaron Rothermel (Ty Ritter).
Second quarter
L-Alex Koontz, 20:03.
Third quarter
L-Spaulding (Reish), 29:26; S-Val Barillaro, 30:05; S-Garrett Howell, 30:59; L-Koontz, 35:21.
Fourth quarter
L-Gilger (Koontz), 37:00; S-Howell, 39:07; S-Howell (Barillaro), 42:21; L-Collin Starr (Gilger); S-Jonah Erb, 45:28; L-Gilger (Spaulding), 47:17.
Shots: S, 30-26. Shots on goal: L, 18-17. Saves: Selinsgrove 8 (Kevin Gearhart); Lewisburg 10 (Jimmy Bailey).