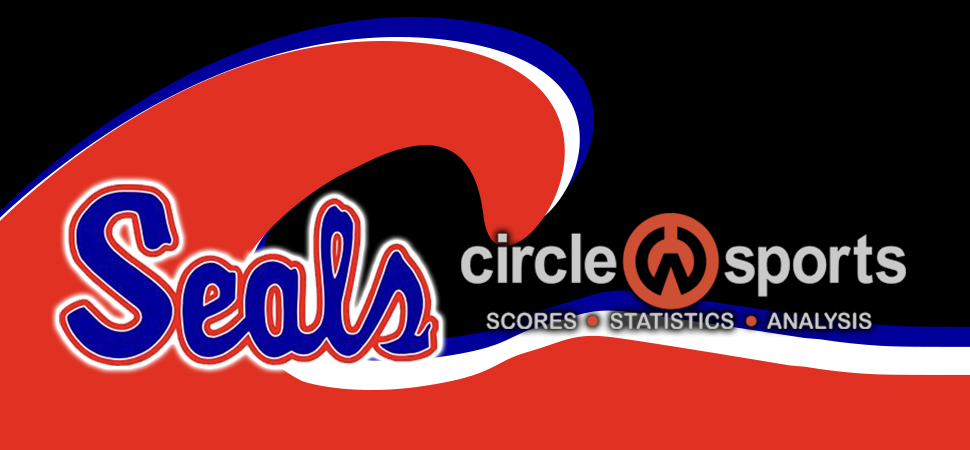 Seals grab division crown
By: Selinsgrove Athletics | PIAA District IV | May 18, 2022
SELINSGROVE - Gannon Steimling singled home a run in the top of the 13th, and Jacob Anders added an insurance sacrifice fly, while Teague Hoover pitched a scoreless bottom of the 13th to close out a 3-1 Seals victory over Central Mountain.
The victory gave the Seals the Heartland Athletic Conference-Division I championship, and completed a suspended game from April 14 in Mill Hall.
In the night cap, Central Mountain scored seven runs in the top of seventh to end the Seals bid for an undefeated league season, 8-2.
Hoover led off the 13th by beating out a slow roller to the left side, and Tyler Swineford was hit by an 0-1 pitch that sailed up and in.
Selinsgrove's junior catcher has been red hot in May, hitting .706 (12-for-17) with six extra-base hits and 11 RBIs in five games this month, and the lefty ripped a single through the second-base hole to give Selinsgrove a 2-1 lead.
Anders followed with a sacrifice fly to left field for a 3-1 advantage.
Hoover, who pitched five scoreless innings of relief on April 14, technically re-entered as a pitcher in the home half of the 13th to face the bottom third of the order.
Hoover struck out the first hitter, and after walk, started a 1-6-3 double to end the game.
The Seals (17-2 overall, 15-1 HAC-I) last won the HAC-I crown in their 2019 state championship season, when there were three league divisions and an 11-1 division record did the trick. They needed to start 15-0 to hold off Central Mountain (15-5, 14-2), whose only other division loss was to Shikellamy, 5-4, a week earlier.
Hoover and Ryan Reich limited Central Mountain to one run on three hits through five innings of the full game. Cru Stover's solo shot off Hoover in the second inning matched Selinsgrove's first-inning run.

The Seals went ahead 2-1 in the second when Steimling and Hoover ripped consecutive one-out singles, and Mason Richter plated their second two-out run of the game with a flare to right-center field.
Central Mountain, which stranded runners at third base in the fourth and fifth innings, put its first 11 batters on base in the seventh, scoring seven times before making an out. Elek Fravel hammered a two-run homer to start the scoring, and Grenninger and Gabe Johnson capped it with back-to-back two-run singles.
The Seals host Wyoming Valley West, the team that ended its season last year, in the first round of the District 2/4 Class 5A subregional on Monday.
SELINSGROVE 3, CENTRAL MOUNTAIN 1 (13 INN.)
(completion of suspended game)
Selinsgrove;100;000;000;000;2 — 3-8-4
Central Mountain;000;001;000;000;0 — 1-7-2
Ryan Reich, Teague Hoover (7), Josh Domaracki (12), Hoover (13) and Gannon Steimling. Chase Brush, Levi Schlesinger (9) and Nathan Helms.
WP: Domaracki. LP: Schlesinger. S: Hoover.
Selinsgrove: Tucker Teats 3-for-6, 2 doubles, run; Hoover 1-for-4, run; Tyler Swineford 1-for-5, run; Steimling 2-for-3, RBI; Jacob Anders RBI; Andrew Gephart 1-for-6.
Central Mountain: Helms 1-for-4; Cru Stover 1-for-5; Gabe Johnson 1-for-4; Cayde McCloskey 2-for-5; Gardy Fravel 1-for-3; Kevin Grenninger 1-for-6.
CENTRAL MOUNTAIN 8, SELINSGROVE 2
Central Mountain;010;000;7 — 8-11-2
Selinsgrove;101;000;0 — 2-6-3
Brush, Brady Myers (5), Ashton Probst (7) and Helms. Hoover, Reich (3), Swineford (6), Domaracki (7) and Steimling.
WP: Myers. LP: Swineford.
Central Mountain: Helms 3-for-4; Grenninger 1-for-4, run, 2 RBIs; Johnson 1-for-4, 2 RBIs; McCloskey 1-for-3; Stover 2-for-4, home run (2nd, solo), 2 runs, RBI; Elek Fravel 1-for-3, home run (7th, 1 on), run, 2 RBIs; Aaron Miller 1-for-4, run; Connor Foltz 1-for-4, double, run; G. Fravel run, RBI.
Selinsgrove: Steimling 1-for-4; Hoover 1-for-3; Swineford 1-for-3; Mark Pastore 1-for-1; Mason Richter 1-for-4, RBI; Reich 1-for-1.