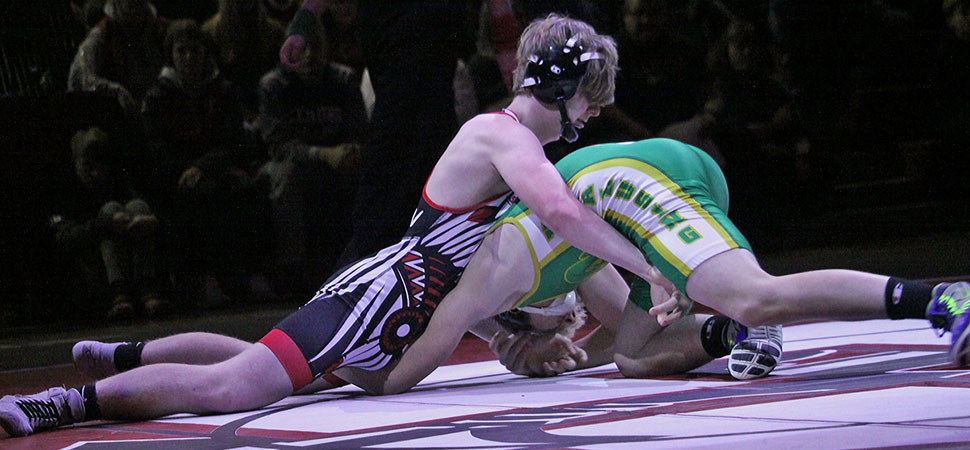 Warriors notch 2nd league win on the mats
By: Chris Manning | PIAA District IV | January 5, 2022 | Photo courtesy Chris Manning
CANTON — Canton racked up 29 takedowns as they defeated Wyalusing 45-15 in NTL wrestling action.
Brenen Taylor (172) and Mason Nelson (285) both had falls for the Warriors, with Cohen Landis (113) scoring a forfeit.
Hudson Ward (138) notched a technical fall, with Riley Parker (189), Lyle Vermilya (106), and Rylan Sakers (132) each getting a major decision.
Hayden Ward (152), Levi Pepper (160), and Bailey Ferguson (145) earned decisions.
152: Hayden Ward (C) dec. Hunter Manahan, 8-2
160: Levi Pepper (C) dec. Jordan Lamb, 6-4
172: Brenen Taylor (C) fall Aaron Carr, 1:27
189: Riley Parker (C) maj. Alex Hunsinger, 19-6
215: Nick Woodruff (W) fall Conner Davis, 4:34
285: Mason Nelson (C) fall Dereck Baldwin, 1:22
106: Lyle Vermilya (C) maj. Evan Johnson, 9-1
113: Cohen Landis (C) fft
120: Clayton Carr (W) fall Cayden Miller, 2:31
126: Ayden Hunsinger (W) dec. Holden Ward, 5-1
132: Ryland Sakers (C) maj. Isaac Shaffer, 17-4
138: Hudson Ward (C) tech. Cade McMicken, 18-3, 4:39
145: Bailey Ferguson (C) dec. Skyler Manahan, 4-1