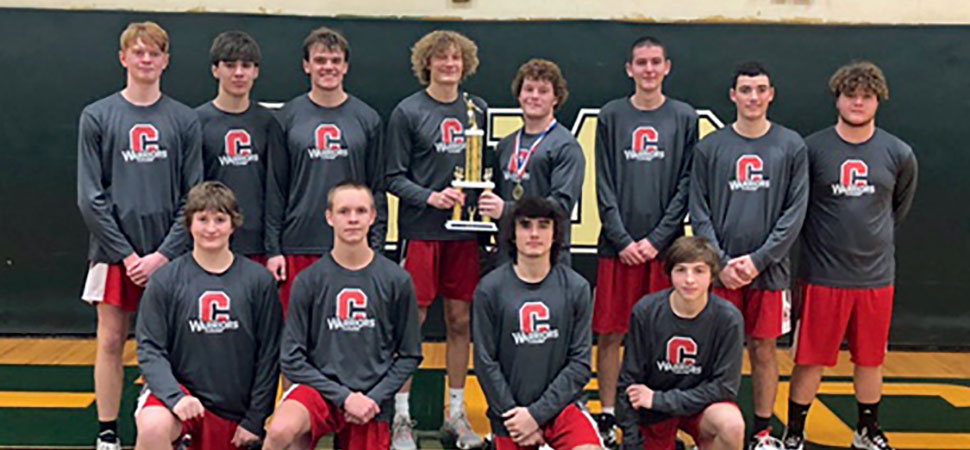 Warrios Claim CMVT Holiday Tournament Title
By: Chris Manning | PIAA District IV | December 29, 2022 | Photo courtesy Chris Manning
Canton defeated Weatherly, 55-34, to claim the CMVT Basketball Tournament title.
Weston Bellows was named the MVP with 15 points, six boards, four assists, and three steals, while Ben Fitch also made the All-tournament team, adding 11 points and three assists.Kyle Kapichok notched 16 points and seven rebounds, as Austin Allen finished with seven points.
Lace Route, Quincy Wesneski, and Talin Williams had two points apiece.
On Tuesday, the Warriors defeated Meadowbrook Christian 40-28 in the opening round of the tournament.
Weston Bellows had 14 points, eight boards, and seven steals to lead the Warriors, while Ben Fitch added nine points, four rebounds, three assists, and two steals.
Austin Allen chipped in with nine points, five rebounds, and two steals, as Kyle Kapichok had four points, seven rebounds, four steals, and two blocks.
Talin Williams and Hunter Brackman added two points each.