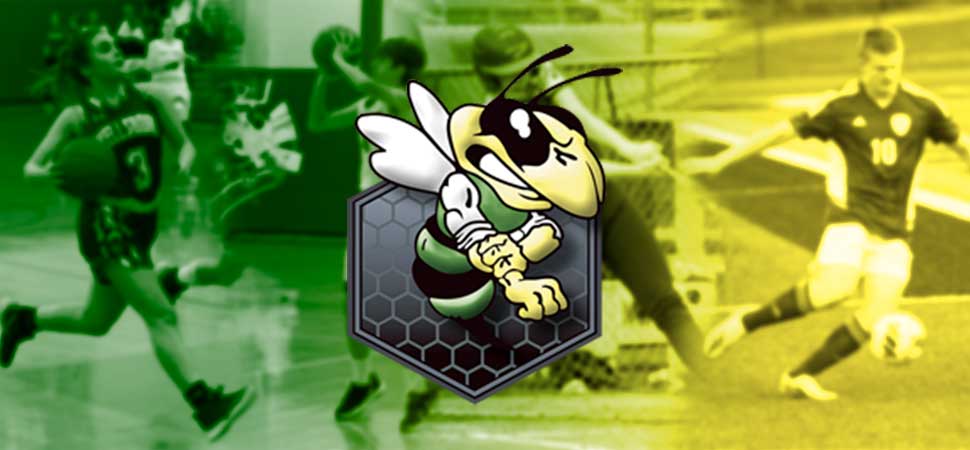 Hornet Boys Roll Past Liberty, 7-2
By: Ed Weaver | PIAA District IV | October 5, 2023
The Wellsboro Boys Soccer team rolled to a 7-2 victory over North Penn-Liberty under the lights on Wednesday, October 4.
"We had five different players scoring and the guys doing a nice job linking passes together to get the ball into our attacking third. After playing scoreless on Monday, it was nice to see the ball in goal for us tonight," said head coach Todd Fitch.
Junior Gabe Sprouse struck with 35:07 showing on the clock to put the Hornets up early off a corner kick from junior Lucas Cuneo, then with 19:02 left Cuneo assisted senior Caden Smith to make it a 2-0 lead for Wellsboro. North Penn-Liberty's Brady Stetter found the back of the net with 16:28 to play to cut Wellsboro's lead in half, however the Hornets put up two more goals, one by Cuneo (assisted by junior Micaiah Fitch) and the other by Smith (assisted by senior Jacob Abadi), to give the Hornets a 4-1 lead at the half.
The score remained 4-1 in favor of Wellsboro until under the 10 minute mark when junior Alex Citrino scored unassisted to push the lead to 5-1. Five minutes later Smith scored for the third time of the evening, completing his hat trick, as he cleaned up a deflection from the Mountie keeper to give Wellsboro a 6-1 lead.
Liberty's second goal came with 2:28 by Zachary Wilcox.
Wellsboro's final goal was scored by Abadi with 31 seconds remaining.
The Hornets took 15 shots on goal to Liberty's 6 and had an 8-3 advantage in corner kicks. Senior Mitchell Butler made 3 saves in the win.
In the JV game Wellsboro shut out North Penn-Liberty 6-0 to improve to 8-0-1 on the year. The game was scoreless until the end of the first half when sophomore David Seeling converted a penalty kick, giving Wellsboro a 1-0 lead. The second half was a different story, however, as the Hornets posted 5 more goals. Freshman Mason Brill scored 2 minutes into the half while freshman Dylan Tomlinson scored a hat trick, sandwiching Seeling's second goal of the game. Brill assisted on Tomlinson's first goal and sophomore Jude Cuneo assisted on Seeling's final goal.
The win improves the Hornets' record to 10-2-1 (9-1-1 NTL). The team is back in action Saturday at Montoursville.