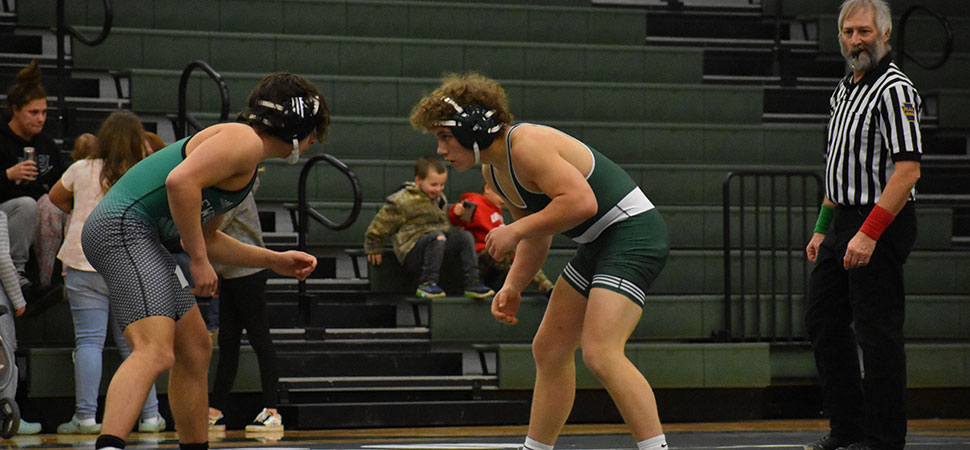 Hornets Drop Non-League Match To Lewisburg
By: Ed Weaver | PIAA District IV | January 7, 2023 | Photo courtesy Jill Gastrock
The Wellsboro Varsity Wrestling team dropped their 5th consecutive match, falling 54-21 to Lewisburg, on Friday, January 6.
Lewisburg took the opening two matches, winning at both 160 lbs. and 172 lbs. to jump out to an early 12-0 lead. The Hornets came back to tie it up at 12 as sophomore Ryder Bowen pinned Derek Shedleski in 4:36 at 189 lbs. and freshman Hayden Stevens pinned Evan Frederick in 4:55 at 215 lbs. The Green Dragons then took the next 7 matches, scoring 6 pins and a forfeit, to lead 54-12.
The Hornets took the final two matches of the evening. Sophomore Silas Mickey scored a 6-3 decision over Daniel Leao at 145 lbs. and sophomore Jacob Dean won by forfeit at 152 lbs.
There was no junior high match.
The loss drops the Hornets to 1-5 (1-3 NTL). The team is back in action tomorrow at South Williamsport's Mountaineer Tournament.