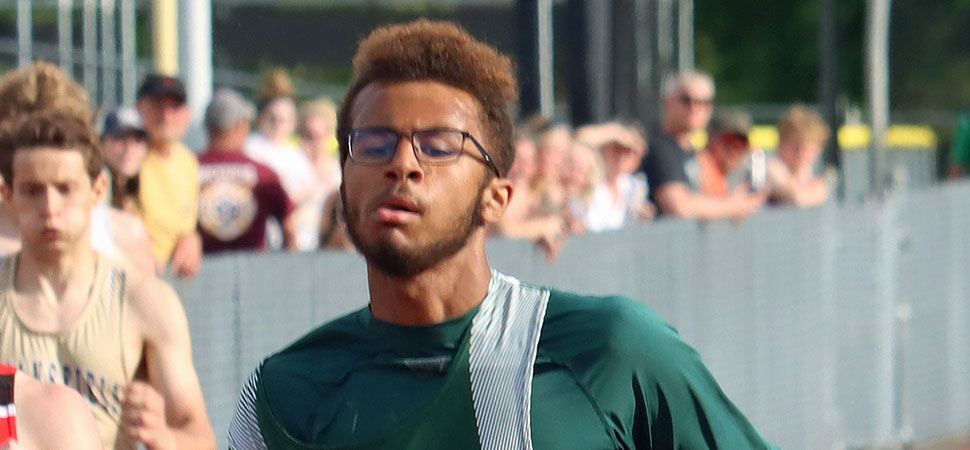 Hornets Finish 4th At NTL Championships
By: Ed Weaver | PIAA District IV | May 13, 2023 | Photo courtesy Chris Manning
The Wellsboro Boys Track team finished 4th overall with 90 points, six points behind 3rd place Wyalusing, at the NTL Track & Field Championships at Athens on Friday, May 12.
Williamson finished 1st overall with 136 points, Troy was 2nd (99), and Athens was 5th (87).
Freshman Jonathan Carl finished 4th in the 100m (11.91) and won the 400m (51.29), sophomore Micah Vickery was 3rd in the 110m hurdles (17.28) and 4th in the 300m hurdles (45.14), junior Dillion Boyce was 7th in the 200m (24.27), freshman Jude Cuneo (2:15.38) was 8th in the 800m, freshman Max Macias (5:03.43) was 8th in the 1600m, and freshman Henry Whitney was 14th in the 3200m (12:34.90).
Senior Kyle Mosher took 2nd overall in the high jump (5-ft, 10) while Vickery tied for 6th (5-ft, 4), senior Specer Wetzel (10-ft) was 6th in the pole vault with teammate Gabe Carpenter (9-ft, 6) right behind him in 7th, senior Aiden Gehman (20-ft, 3.25) and sophomore Micaiah Fitch (19-ft, 11.25) were 3rd and 4th in the long jump, and Gehman (40-ft, 11.5) finished 3rd in the triple jump.
Junior Noah Morey was 7th in the discus (114-ft, 4) and 3rd in the javelin (150-ft, 7), junior Watson Feil (143-ft, 4) was 4th in the javelin, senior Wyatt Gastrock (33-ft, 8) was 16th in the shot put.
The team will be back in action at next week's District IV championships, starting Thursday evening at Williamsport High School.