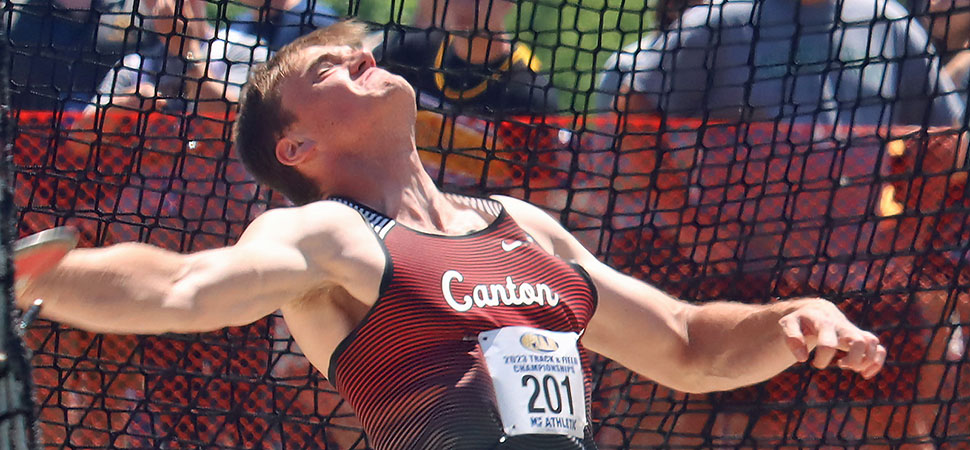 Kapichok Places 8th At State Track Championships
By: Chris Manning | PIAA District IV | May 30, 2023 | Photo courtesy Chris Manning
Kyle Kapichok earned a state medal at the PIAA Track and Field Championships, taking eighth in Class AA discus with a throw of 159-feet, 6-inches.
"I was nervous the whole time," Kapichok admitted. "I got eighth place and I'm so happy."
The mark breaks his old school record of 157-feet from earlier this year.
He threw 155-feet, 1-inch on his first throw, and that would have been good enough to get on the podium. After the ninth place thrower came up just short of that mark a relieved Kapichok threw the 159-foot throw on his final attempt.