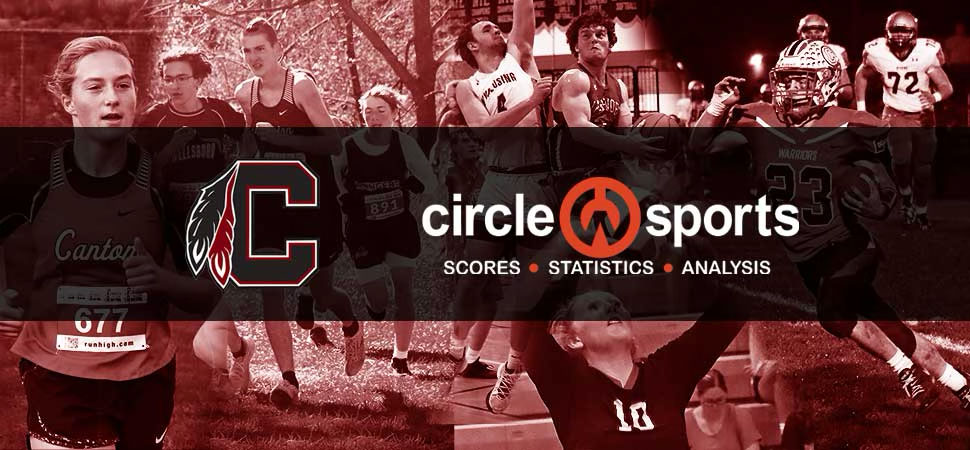 Lady Warriors Edge CV 3-2 To Win Final Home Game
By: Chris Manning | PIAA District IV | October 25, 2023
Canton ended their home volleyball season Tuesday with a big 3-2 win over CV.
The Indians took the first set 25-18, but the Warriors rallied for the next two 25-22 and 25-9. CV kept it alive with a 27-25 win in the fourth set, but Canton took the deciding set 25-9.
Addi Pepper had a triple double with 28 points, 22 assists, 16 digs, seven aces, and three kills, while Cailyn VanNoy also had a triple double of 18 points, 10 kills, 10 digs, two aces, and an assist.
Tara Gilbert had a third triple double for Canton, with 16 points, 12 kills, 12 digs, and four aces, as Kendall Kitchen finished with 12 points, an ace, a kill, three assists, and 20 digs.
Chelsea Lehman added eight points, five aces, and 16 kills, as Vayda Bryan had two points, a kill, 19 assists, and eight digs.
Makenna Seachrist notched three points, nine kills, and a dig, while Kaylynn Pidcoe had an assist, with a dig.
The JV match went the distance, too, with Canton falling 2-1. CV won the first match 25-16, the Warriors took the second match 25-8, and the Indians won the deciding match 15-13.
Nevaeh Vroman had 12 aces, six digs, seven assists, and two kills for Canton, with Danah Wesneski adding two aces, two digs, an assist, and two kills.
Alyssa May had five aces, four digs, and a kill, as Abbey Marbaker finished with three digs, an assist, and two kills.
Alley Marbaker had an ace with four digs, Lydia Roupp and Riley Gowin had four kills apiece, Ashley Valera had three digs, and Gabby Thursby notched one dig.
Canton improves to 7-11 and it remains to be seen if it does enough to get the Warriors to within striking distance of CV for the final playoff spot in Class A if they can end the season with a win.
Canton will be taking their four match win streak on the road to Williamson on Thursday for their regular season finale.