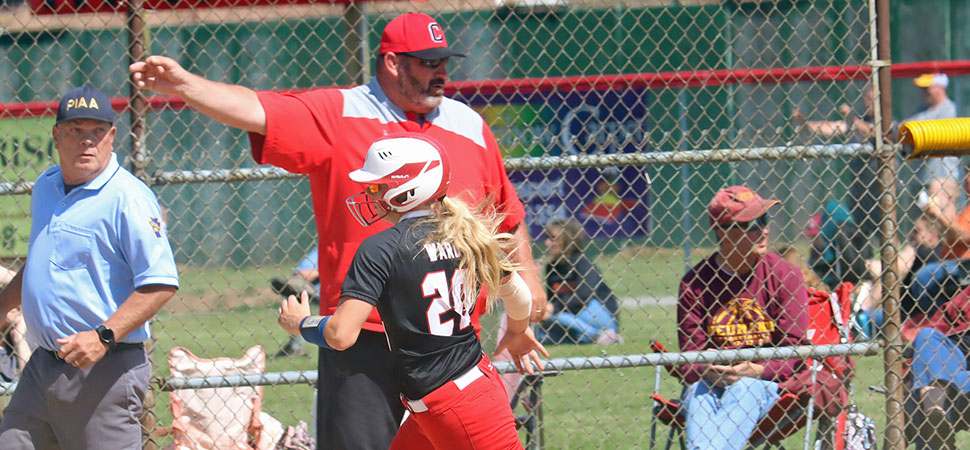 Lady Warriors Shut Out SJNRA To Reach District Final
By: Chris Manning | PIAA District IV | May 26, 2023 | Photo courtesy Chris Manning
Canton softball pulled away from St. John Neumann for a 10-0 win in five innings during District IV, Class A semifinal action.
Keri Wesneski struck out 12 of 17 batters for Canton, allowing two hits, and no walks.
Wesneski went 2-for-3 with 3-RBI, and two runs scored from the plate, helping her self early by scoring Canton's first run.
Madison Hulbert (2-for-2) had 3-RBI with a run scored, while Rylin Graham (1-for-2) had a double with an RBI.
Molly Ward (1-for-3) scored twice, and drove in a run, as Chelsea Lehman (1-for-2) also crossed home twice.
Mae Kinner (1-for-2) scored a run, with Taryn Acla crossing home twice.