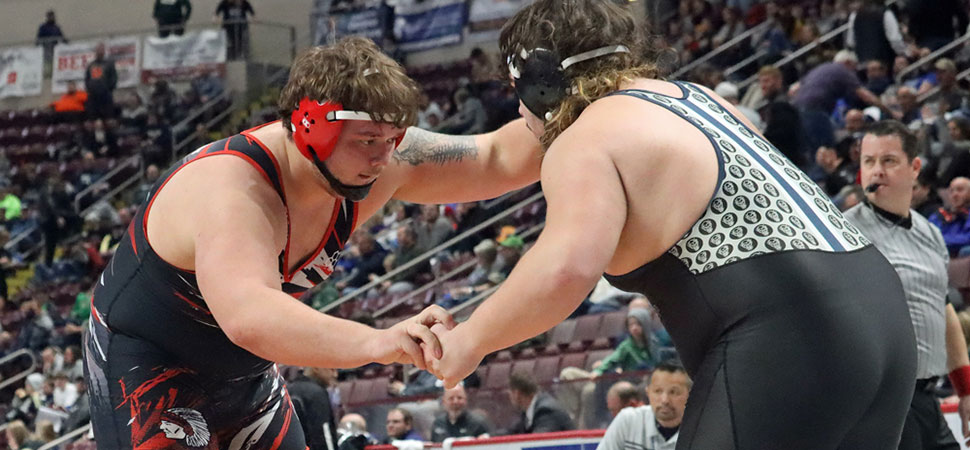 Nelson Finishes Career At PIAA Championships
By: Chris Manning | PIAA District IV | March 14, 2023 | Photo courtesy Chris Manning
Mason Nelson went 1-2 at the PIAA Wrestling Championships.
Nelson lost his first match 5-4 to Glendale's Daniel Williams in the quarters, but then rallied for a 4-3 win over Tri-Valley's Justis Troutman in the first round of consolations.
Nelson would lose to Burgettstown's Joseph Baronick 3-1 in sudden victory in the second round of consolations.
Nelson led 3-2 in his first match after a third period takedown, but Williams got an escape followed by a takedown for the win.
Nelson would break a 2-2 tie in his second match with a strong blast double to get the win.
Against Baronick Nelson appeared to have a takedown with a throw, but lost his grip and fell to the ground, allowing Baronick to hop on his back for the win.