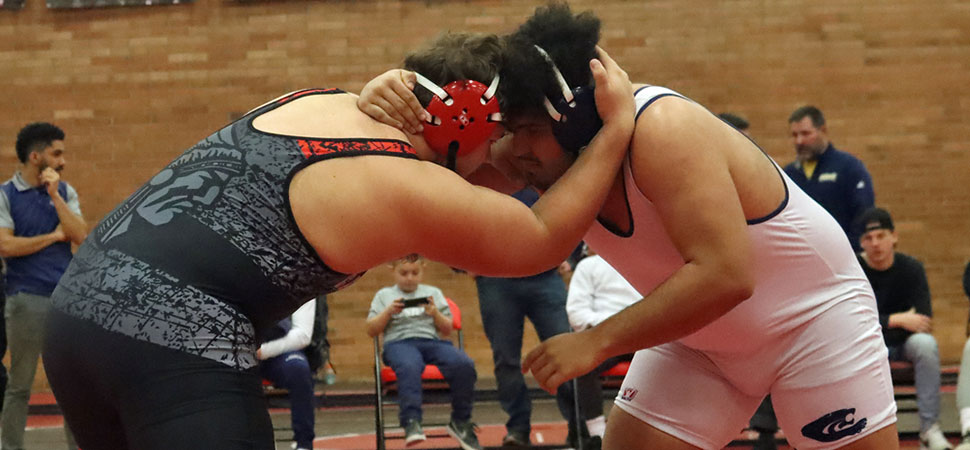 Nelson Places 2nd At Districts
By: Chris Manning | PIAA District IV | February 27, 2023 | Photo courtesy Chris Manning
Canton had six wrestlers place at the District IV Championships, led by Mason Nelson's (285) silver medal at heavyweight.
Lyle Vermilya (107) came in fourth, with Cohen Landis (121), Hudson Ward (152), and Michael Davis (215) all taking fifth. Riley Parker (172) rounded out their medalists with a sixth place finish.
"The plan is survive and advance," said coach Lyle Wesneski.
Nelson scored a 3-2 semifinal win over Benton's Andrew Wolfe before falling to Mifflinburg's Emanuel Ulrich in the title match by fall.
Vermilya lost his third place bout to Montoursville's Aristoleis Bobotas 12-4, while Landis Mifflinburg's Ben Straub in the fifth place bout.
Ward won 5-3 over Loyalsock's Braden Vincenzes in the fifth place match, as Davis got a 26 second fall over Sugar Valley's Kyla Stahl in his fifth place match.
After Parker reached the consolation semi-finals he shut himself down to rest for regionals, forfeiting his final two matches.