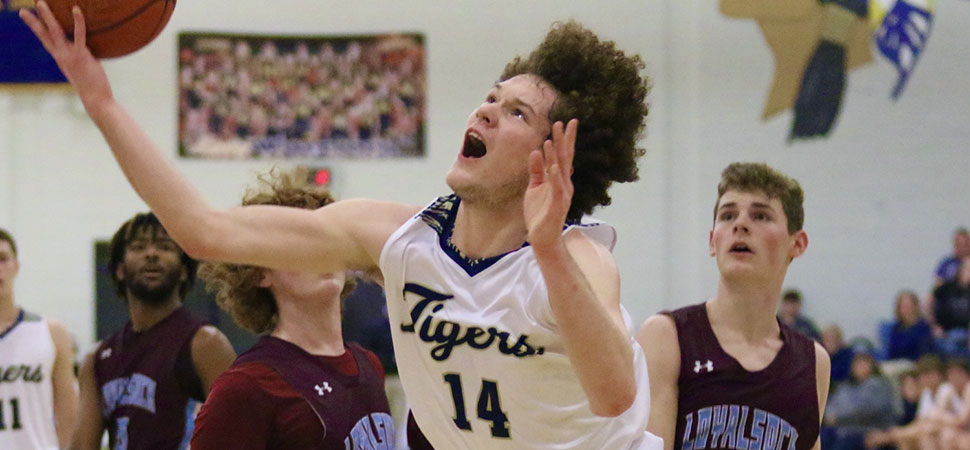 North Penn-Mansfield Knocks Off Loyalsock For Shot At Title
By: Lance Larcom | PIAA District IV | March 1, 2023 | Photo courtesy Lance Larcom
MONTOURSVILLE - Karson Dominick scored 23 points and Sammy Lawrence hit a pair of free throws with 2.4 seconds left in the game to lift the Tigers to a 66-62 win over 4-time defending District 4 champion Loyalsock Tuesday, sending North Penn-Mansfield to the Class AAA final.
Up three as they entered the fourth quarter, North Penn-Mansfield went on a 9-2 run to start the final frame and extended their lead to 10, but Loyalsock clawed away at the deficit and drew to within two at 62-60 with 21 seconds left.
Two Dominick free throws .. the junior's seventh and eighth made free throws in the fourth quarter .. and a Lancer basket with nine seconds left kept the Tigers' lead at two. Dominick and Lawrence got the clock down to 2.4 seconds before Lawerence was fouled and the senior point guard sank the two game-clinching free throws.
Read the rest of the story on Northern Tier West Sports Report.