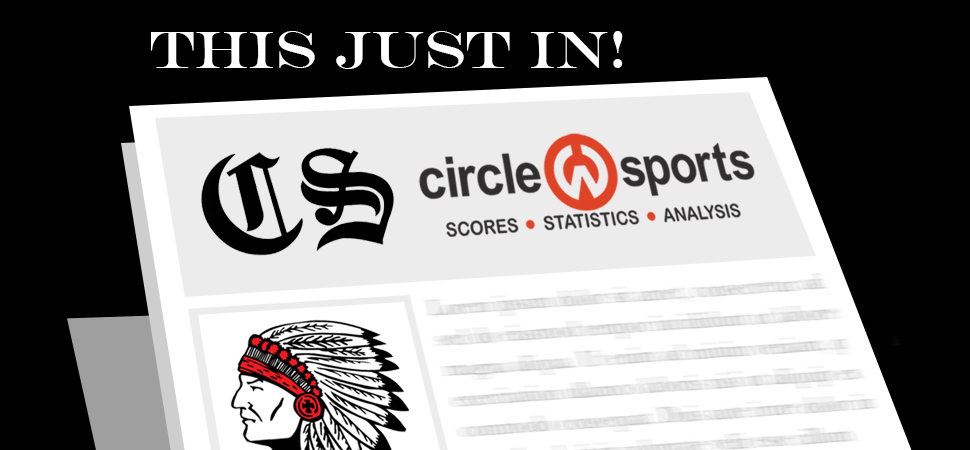 Warrior Track Teams Split With Sayre, Williamson
By: Chris Manning | PIAA District IV | May 3, 2023
The Canton boys and girls track and field teams ended the season with wins over Sayre, but fell to Williamson.
The boys beat Sayre 90-51 and the girls won 97-35, with the boys falling 169-67 to Williamson, and the girls losing 97-86.
For the boys, Canton's 4x800 of Simon Wile, Lawrence Halbfoerster, Brayden Vroman, and Hunter Huffman won in 11:20. Canton's Joshua Hess (1:01.2) was third in the 400.
Canton swept the discus with Kyle Kapichok (139-feet, 9-inches), William Colton (117-feet, 8-inches), and Anthony Asbury (116-feet, 1-inch).
They also swept the shot put with Kapichok (40-feet, 10-inches), Colton (40-feet, 8 1/2-inches), and Rian Eberly (39-feet, 3-inches).
Canton would go 1-2 in the javelin with Wyatt Karpinski (119-feet, 11-inches), and Kapichok (117-feet, 7-inches).
For the girls Canton's Daveian Crowley won the 100 in 12.6, with her teammates Kali Wesneski (6:30.1) and Camille McRoberts (6:30.2) going 1-2 in the 1600.
Canton's 4x100 won in 52.7.
Crowley (1:03.1) won the 400, with Alexis McRoberts (51.6) winning the 300 hurdles. Camille McRoberts won the 800 in 2:37 as Wesneski (3:00) was third.
Crowley (27.4) and Kendall Kitchen (29.3) went 1-2 in the 200, while the Warrior team of Alexis McRoberts, Laci Niemczyk, Camille McRoberts, and Wesneski won the 4x400 in 4:37.6.
Alexis McRoberts (76-feet, 2-inches) and Kaley Williams (63-feet, 8-inches) went 1-2 in the discus, with Canton sweeping the shot put behind Adrianna Yellenic (24-feet, 10-inches), Samantha Brackman (24-feet, 3-inches), and Williams (22-feet, 8 1/2-inches).
Kitchen won the long jump in 14-feet, 9-inches, and the pole vault at 9-feet. Brackman took the javelin in 73-feet, 7-inches.